November 18, 2022
You Make a Difference Award: November 2022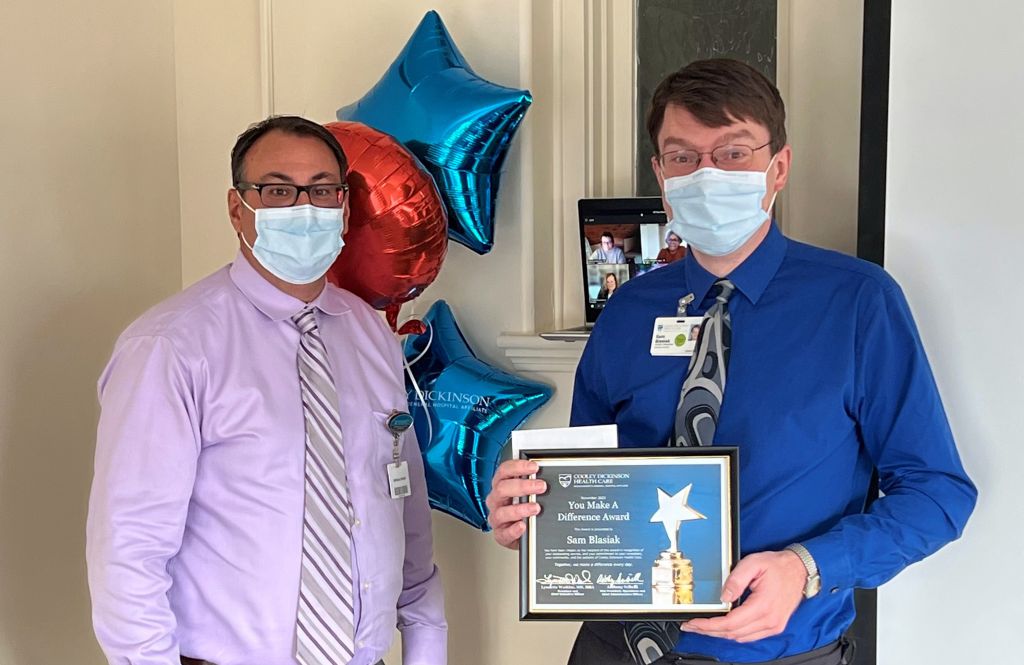 Sam Blasiak
Congratulations to Sam Blasiak, Human Resources, on being honored as the November recipient of the You Make a Difference Award!
The You Make a Difference Award is recognition for team members who are making a difference for patients & families, for their coworkers, and in their community every day. We recognize Sam for being a role model that his team members look up to, and for living our organizational values every day.
Sam always goes above and beyond for everyone who reaches out to him.  In addition to his regular job responsibilities, Sam is a wealth of knowledge and information anytime I or anyone seeks his help.  The HR department would not be nearly as effective without him.
In addition to his remarkable knowledge and outstanding work ethic, Sam is a constant source of positivity for all around him.  His upbeat nature helps make coming to work enjoyable – especially for those of us who are lucky to work alongside him every day.
Sam exudes the very essence of what it is to "Make a Difference" for our team and the organization.
Want to personally congratulate Sam?
Send a Kudos for Coworkers and thank Sam for his amazing work!
Learn more about previous You Make a Difference Award honorees – click here to read their inspiring stories.