December 23, 2022
You Make a Difference Award: December 2022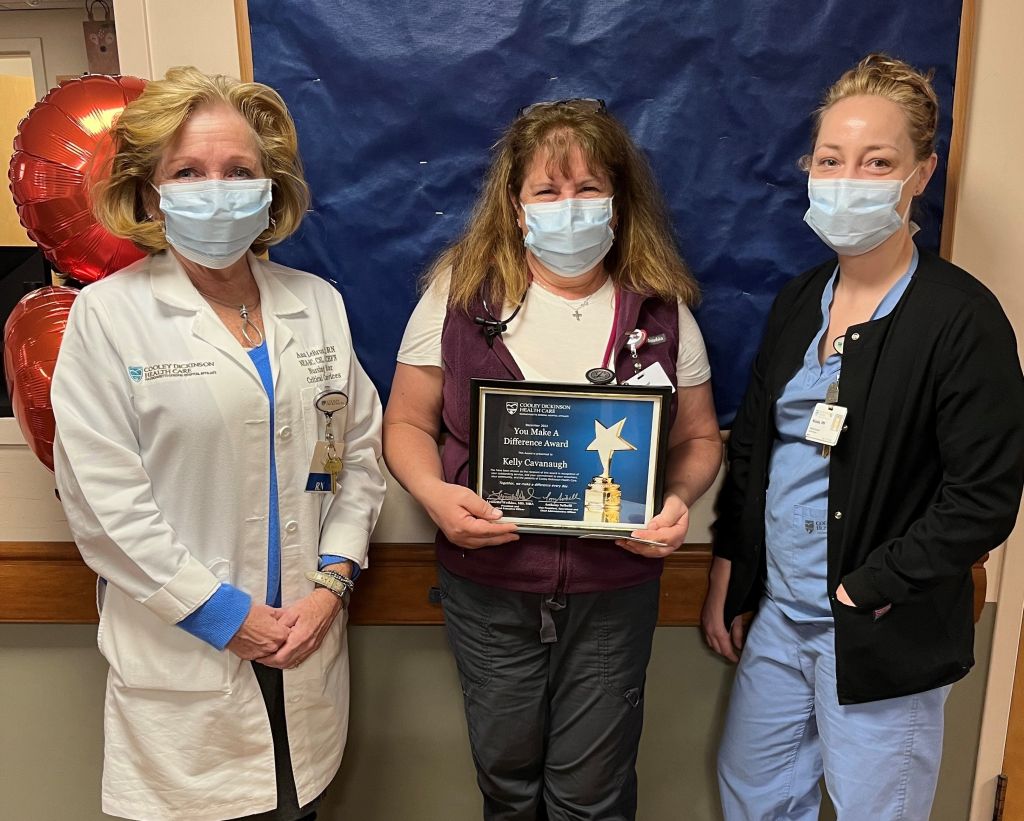 Kelly Cavanaugh
Congratulations to Kelly Cavanaugh, RN on the Telemetry unit on being honored as the December recipient of the You Make a Difference Award!
The You Make a Difference Award is recognition for team members who are making a difference for patients & families, for their coworkers, and in their community every day.
As charge nurse of the Telemetry Unit, Kelly is consistently working towards making a better experience for both patients and staff.  She is always checking to make sure the patients on the unit feel well cared for and that their needs are always met. She makes sure that the staff members are not overwhelmed and are able to give excellent care and has been known to offer a helping hand to newer nurses, as they learn their new roles and assignments.
Throughout the pandemic, Kelly has been a constant source of knowledge and reassurance for staff – she listens to them and brings any concerns to leadership and helps to problem-solve.  She is focused on patient safety and throughput, always bringing patients to the floor as quickly as possible to ensure they are safe and in the appropriate space. Ann Lebrun, Interim CNO, shared that Kelly's "positive attitude and willingness to do whatever it takes to deliver excellent patient care make her a wonderful leader on the floor and a role model for our newer nurses."
Thank you, Kelly, for making a difference for our patients and our staff every day!
Want to personally congratulate Kelly?
Send a Kudos for Coworkers and thank Kelly for her amazing work!
Learn more about previous You Make a Difference Award honorees – click here to read their inspiring stories.