June 23, 2023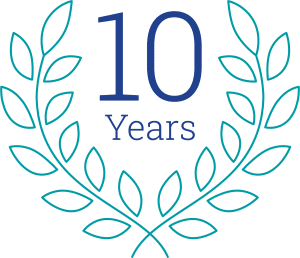 Cooley Dickinson Hospital is celebrating the 10th anniversary of its integration into the Mass General Brigham healthcare system.
The organization will commemorate this anniversary during a dual event, which will also serve as a groundbreaking for its new emergency department, at the hospital on July 20 from 4-5 PM.
Since joining Mass General Brigham on July 1, 2013, Cooley Dickinson has experienced significant advancements in patient care, clinical research, and access to specialized medical expertise. The partnership has enabled the organization to expand its resources, enhance its facilities, and offer a broader range of cutting-edge treatments to meet the evolving health care needs of the community.
"The amount of growth we have had in the last 10 years is almost immeasurable," said Dr. Lynnette Watkins, president and chief operating officer. "This milestone marks a decade of enhanced collaboration, growth, and services. Joining Mass General Brigham has been truly transformative for both Cooley Dickinson Hospital and the people of the Pioneer Valley."
Cooley Dickinson's integration with Mass General Brigham has facilitated local access to world-class medical specialists and comprehensive care, across a wide range of specialties, such as the Mass General Cancer Center at Cooley Dickinson Hospital. Patients now benefit from the expertise and collaboration of leading physicians and researchers within the Mass General Brigham network.
Since joining Mass General Brigham, Cooley Dickinson has been able to make significant investments in state-of-the-art medical technology and infrastructure. For example, care is now coordinated through providers, navigators, and digital tools such as Epic and care-related apps. These advancements have strengthened the hospital's ability to provide advanced diagnostic and treatment options, improving patient outcomes and experience.
The integration has fostered a culture of research and innovation, as well. Through participation in clinical trials, and collaboration with renowned researchers, the hospital has contributed to advancements in medical knowledge and brought groundbreaking treatments to its patients.
Cooley Dickinson is also training the next generation of caregivers, by developing career pathways for health care workers and leaders. For example, clinicians now have opportunities to train with specialists at other Mass General Brigham care centers, learning the most advanced protocols and treatments and ensuring care in the Pioneer Valley remains at the forefront.
Mass General Brigham has also continued to support Cooley Dickinson's extensive service to the community, which includes work on community health programs, health equity, veterans' care, food insecurity, geriatric care, LGBTQA+ services, and many others.
"Over the past decade, the system has enabled us to continue to deliver exceptional care, expand our services, and remain at the forefront of medical advancements – all while staying true to our mission and 137-year history of quality care. We look forward to continued success and serving our patients at the highest level," Watkins said.
Speakers at the July 20th event will include Dr. Watkins, Mass General Brigham President and CEO Dr. Anne Klibanski, Chairman of the hospital's Board of Trustees Fraser Beede, Northampton Mayor Gina-Louise Sciarra, and other dignitaries.
This event is open to the public and members of the media. Media representatives are asked to contact Christina Trinchero at ctrinchero@mgb.org if they plan to attend.
---
About Cooley Dickinson Hospital
Cooley Dickinson Hospital is a not-for-profit, acute care hospital that offers community-based programs and services in Northampton, Massachusetts. A member of the Mass General Brigham System, Cooley Dickinson has been advancing the health of people in the Pioneer Valley since 1886. The organization includes community-based primary care and specialty practices in Hampshire and Southern Franklin counties, and a VNA & Hospice program that provides home health and hospice nursing and rehabilitation visits. We are committed to serving our patients and communities with exceptional, compassionate, and personalized care.