July 31, 2023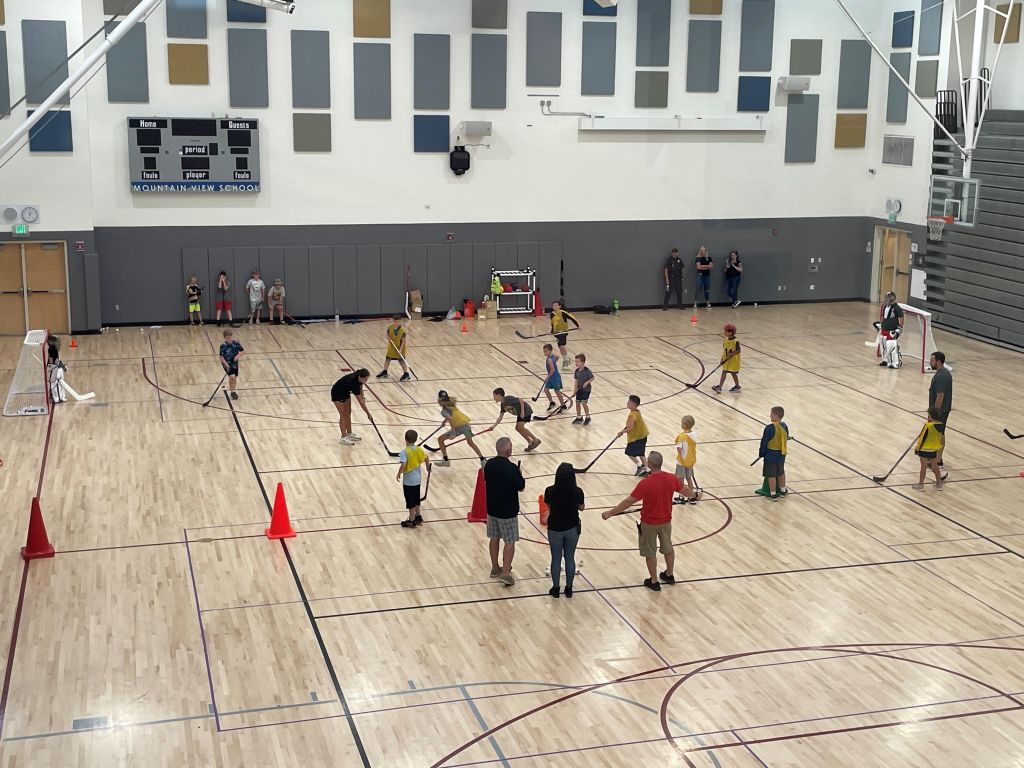 The Boston Bruins organization hosted a Youth Hockey clinic this past Wednesday at Easthampton's Mountain View School, facilitated by the Easthampton Police Department. The Bruins' Mike Dargin, Director of Youth Hockey and Fan Development, and Lizzy Viola, Youth Hockey Coordinator, dished out instruction in shooting, passing and defense modes, and Deputy Chief of Police Dennis Scribner and his cohort from EPD were on hand to ensure that no fights broke out on the 'ice.'
Cooley Dickinson, via Mass General Brigham, has often supported community outreach like the Bruins Youth Hockey clinic, and tipped off the police department to the event through Easthampton Mayor Nicole LaChapelle. Mayor LaChapelle promptly notified Scribner, knowing that his own two sons Max, 14, and Myles, 13, were very involved in western Mass. hockey.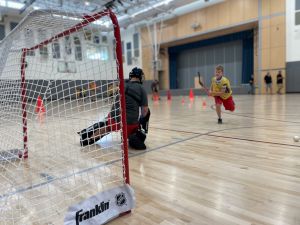 Lisa Pauli of Huntington brought her two boys to the clinic (though her oldest is just over the age limit), and says that her daughter plays hockey as well. Her younger son Liam (pictured, left, making a shot on goal) is 8, and so in the sweet spot of the clinic's targeted 5-12 age range. The Paulis heard about the event through the Nonotuck Valley Hockey Association (NVHA), which Max and Myles Scribner also played with before moving on to a league geared toward older kids (they now play for the Junior Thunderbirds and the Western Mass Vipers).
The Bruins youth hockey clinics are sponsored by Mass General Brigham Sports Medicine, and organize events in multiple communities across the Commonwealth of Massachusetts.
Mass General Brigham is the Official Sports Medicine and Orthopedics Provider for the Boston Bruins. For more than 50 years, Bruins players have been treated by Mass General Hospital clinicians. To learn more about sports medicine programs and services from Mass General Brigham visit sportsmedicine.massgeneralbrigham.org.