Community Health
Cooley Dickinson Hospital is committed to the health of our communities. We are proud of our green initiatives and our diversity, equity, and inclusion work. We know that health is about more than treating illness – it's also about the environment that we all share, using sustainable business practices, and working together to improve health conditions.
How does Cooley Dickinson take care of the community we serve and positively impact the health and wellness of local residents? One way is by assessing the health needs of the community and developing a community health improvement plan. Sometimes new projects are created, but often new partnerships are established with other organizations based on a shared commitment to community health. We collaborate with, fund, advocate, and support initiatives to improve health.
For more information on how Cooley Dickinson engages with local community health projects or to obtain a paper copy of the Community Health Needs Assessment, please contact us via the information below.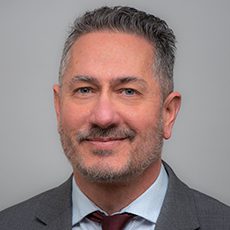 Jeff Harness
Chief Community Relations and Communications Officer
JHarness@cooleydickinson.org