September &

October

in the Galleries
The following artists will be exhibiting in the corridor galleries at Cooley Dickinson Hospital and the the gallery at 22 Atwood Drive during the months of September and October.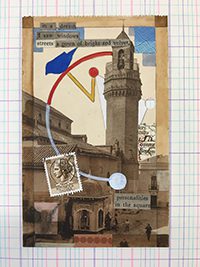 NORTH & WEST GALLERY
Cooley Mammoth Studio Presents: 
Marjorie Morgan and Whitney C. Robbins
NOW & THEN
Marjorie Morgan and Whitney C. Robbins, long-time art collaborators and creators of Woolly Mammoth Studios in Greenfield, MA, present an exciting show of both NEW works and a RETROSPECTIVE of work created over the last 10 years. Marjorie Morgan has spent most of her life creating work in a variety of media. She is the winner of the Louis Sudler Prize in dance from Oberlin College, and now focuses on painting and printmaking, winning "Best of Boston" and a Tanne Foundation Award in the arts. Whitney C. Robbins is a visual artist and art teacher. Receiving her B.A. in art and religious studies at Brown University, she has exhibited in schools, galleries locally and abroad. Robbins has always been a passionate leader, advocating for the arts, social justice and the environment.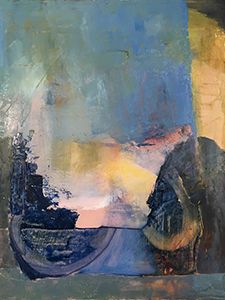 Artists' websites:
Marjorie Morgan
marjoriemorgan.net
Whitney C. Robbins
whitneyrobbins.com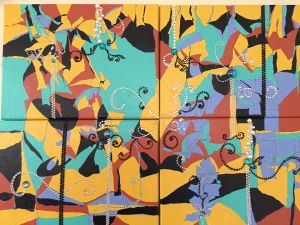 ATWOOD GALLERY
Diane Harr
Whimsy Series
Diane Harr is displaying a series of paintings inspired by Key West, Florida. Her works are influenced by the colors and shapes of the island's plants, and by the sparkle of the sea that surrounds the entire area. Her work is joyous, luminescent, and filled with celebration. She is a member of the Oxbow Gallery in Northampton where she shows regularly. Having also lived in Italy for many years, she has shown in Rome at the Galleria Chiari, Gallery 999, and in the Teatro Contrari.
Artist contact: diane.harr@gmail.com