January in the Galleries
The following artists will be exhibiting in the corridor galleries at Cooley Dickinson Hospital during the month of  January. There will be a Reception for Jim Gambarro on Thursday, Jan. 3, from 4-6 p.m. and a Reception for the Quabbin Art Association on Thursday, Jan. 10 from 6-7:30 pm.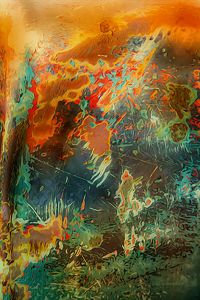 NORTH GALLERY
Jim Gambarro
A Softer Take on Realism: Digital Art by Jim Gambaro
By nature, Jim is a fairly straightforward, concrete thinker – not given to metaphysical or convoluted (tortured?) 'artspeak' when examining why he does what he does as an artist and photographer. Thus it is always his inclination to play with images, just for the fun of it, to move them away from the strictly "realistic" to varying levels of abstraction. Digital capture and processing has enabled him to work a subject more freely and fully.
Website:
www.jimgambarophotography.zenfolio.com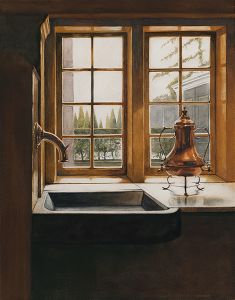 WEST GALLERY
Quabbin Art Association
Quabbin Art Association New Works
The Quabbin Art Association, based in Belchertown, Massachusetts,  boasts 60 members whose work represents a wide range of art genre.  Now in its third year, Quabbin Art Association provides education, support, and opportunity for local artists, and promotes community interest and appreciation in the visual arts.
Website: www.quabbinartassociation.com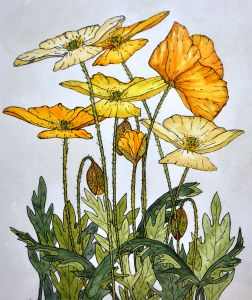 ATWOOD GALLERY
Thayer Tomlinson
Botanicals, Mongolia, and Beyond: Original Watercolor Paintings
This summer, Thayer returned to Hatgal, a village in far northern Mongolia where she had lived 20 years ago as a Peace Corps volunteer. Her original trip deeply affected her and it is clear, from her beautiful new work, that this special place continues to affect her. These latest landscapes of Mongolia are based on her sketches and photographs from her most recent trip, and movingly capture her love for this area of the world.
Website: www.thayertomlinson.com