July & August in the Galleries
The following artists will be exhibiting in the corridor galleries at Cooley Dickinson Hospital and the the gallery at 22 Atwood Drive during the months of July and August. There will be an artists' reception at the hospital on Thursday, July 11, from 5-7 p.m.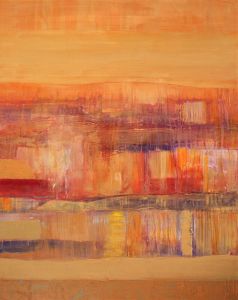 NORTH GALLERY
E. Joseph McCarthy
Three Sisters
Well-known abstract artist E. Joseph McCarthy exhibits Three Sisters, spanning several years and including highly textured acrylic and oils on large 60" x 48" canvasses. Always the colorist, McCarthy's paintings vary in hue from soft to orchid skies to fiery reds, golds and oranges. His subject matter ranges from seascapes to  cityscapes and reflects both his Western Massachusetts and New Jersey roots. Joe usually works on three canvasses simultaneously, in what he calls "Three Sisters," hence the name for this exhibit. He has his studio in Greenfield, Massachusetts.
WEST GALLERY
Roxanne Brunetti-Gunn
Emily's Hall
Roxanne Brunetti-Gunn is a local photographer in Western Massachusetts who has been taking pictures for 42 years. She considers it a passion in her life and not a profession. She is mostly a nature photographer but has done a bit of everything, considering herself lucky to have the chance to document wildlife. Her goal is to share her work with people, hoping people will want her images in their homes so they can see the beauty she sees. She loves making people smile and giving them the opportunity to see things they don't normally see.
Artist website: www.gunnphotography.net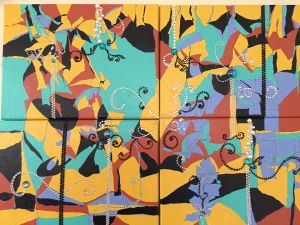 ATWOOD GALLERY
Diane Harr
Whimsy Series
Diane Harr is displaying a series of paintings inspired by Key West, Florida. Her works are influenced by the colors and shapes of the island's plants, and by the sparkle of the sea that surrounds the entire area. Her work is joyous, luminescent, and filled with celebration. She is a member of the Oxbow Gallery in Northampton where she shows regularly. Having also lived in Italy for many years, she has shown in Rome at the Galleria Chiari, Gallery 999, and in the Teatro Contrari.
Artist contact: diane.harr@gmail.com