November in the Galleries
The following artists will be exhibiting in the corridor galleries at Cooley Dickinson Hospital during the month of  October.
NORTH AND WEST GALLERIES
Artists at the Crossroads
Eclectic… at its Best! Group Show
Artists at the Crossroads is a group of impassioned, professional artists from Western Massachusetts and Northern Connecticut. Originally formed in 2011, the group has grown to  twelve members who present an eclectic body of work covering all mediums and styles of art. Each artist shows individually, but their greatest pride is reflected in the scope of their group shows. Members include: Diane Caswell Christian, Beverlee Corriveau, Bernard Duffy, E.E. Eidman, Linda Lastoff, Lynn Miller, Janet Miller, Joan Nelson, Susan Marie Newman, Peter Sarno, Donna Shaw and Steve Walbridge.
Reception: Saturday, November 3, 2 pm – 4 pm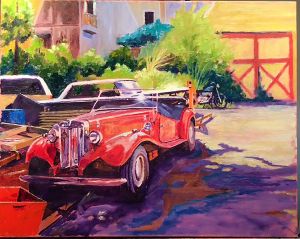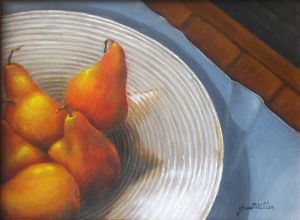 ATWOOD GALLERY
Andrew Quient
Architectural Drawings   
While a potter all his professional life, Quient has a background in architecture, and is applying his training to creating a series of drawings of notable buildings in rural New England. The region is wealthy in public architecture from the Beaux-Arts era, especially buildings inspired by the work of the sixteenth century Italian architect Andrea Palladio. Quient's purpose is two-fold: to honor and document these buildings, and to do so through the traditional skill of architectural hand drawing, at risk of becoming a lost art.
Artist contact info:
86 Florence Road
Florence, MA
andyquient@gmail.com