Meet Our Senior Leadership Team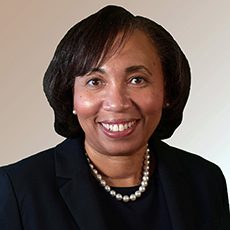 Lynnette M. Watkins, MD, MBA, President and Chief Operating Officer (COO)
An ophthalmologist and widely respected health care administrator and leader, Lynnette Watkins, MD, MBA, comes to Cooley Dickinson from the Baptist Health System/Tenet Healthcare -Texas Group, where she served most recently as group chief medical officer.
Dr. Watkins' tenure at Baptist Health System/Tenet Healthcare includes many accomplishments in performance improvement, quality, safety, provider relations and financial management, and executive oversight for its multi-hospital system that stretches across the state, with more than 3,600 beds and $3.45 billion in patient revenue.
Dr. Watkins also has significant leadership experience in community hospital settings. In addition, she has ties to Massachusetts and the Mass General Brigham system, having completed her residency at Massachusetts Eye and Ear, where Dr. Watkins began her clinical career in ophthalmology and oculoplastic surgery and served on the faculty of Harvard Medical School.
Before joining the Baptist Health System, Dr. Watkins held the position of chief medical officer/chief operating officer at Paris Regional Medical Center in Paris, Texas. She has also served as chief medical officer in Tenet's Abrazo Community Health Network in Arizona. Her career as a health care executive began in Mishawaka, Indiana, where she was vice president and chief medical officer for the Saint Joseph Health System/Trinity Health.
After earning her undergraduate and medical degrees at the University of Missouri-Kansas City, Dr. Watkins completed her internship in internal medicine at Truman Medical Center in Kansas City before coming to Boston in 1995 as a resident in ophthalmology at Mass Eye and Ear.
After residency, she completed a fellowship in oculoplastic surgery at the University of Iowa, then returned to Mass Eye and Ear, where from 1999 to 2004 Dr. Watkins directed the Emergency Ophthalmology Service/Walk-in Clinic and was an attending physician in the Ophthalmic Plastic Surgery Service. Read her full bio here.
Dr. Watkins and her husband, Ed Sackett, a Presbyterian minister and photojournalist, are the parents of three adult daughters. A second-generation ophthalmologist, Watkins' father Garey L.C. Watkins, MD, is one of the first African American practicing ophthalmologists in St. Louis.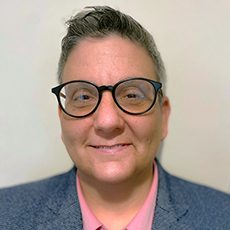 Emily Davis, Senior Director of Human Resources
Emily joined Cooley Dickinson in 2022.  As the Senior Director of Human Resources, she provides forward-looking strategic Human Resources to the Cooley Dickinson leadership team. Emily is responsible for driving Human Capital strategy to further the organization's mission and goals.
Emily came to Cooley Dickinson with 15 years of healthcare Human Resources experience, most recently as the Director of Human Resources at New York-Presbyterian Hospital.  Prior to that, Emily worked as a Human Resources Representative at Rhode Island Hospital in Providence, Rhode Island, where she focused on employee and labor relations. She earned a bachelor's degree in Sociology at Connecticut College and Juris Doctorate from Temple University James E. Beasley School of Law.
Diane Dukette, Chief Development Officer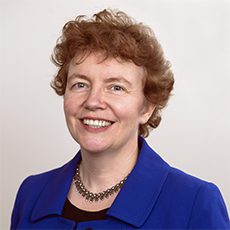 Diane joined Cooley Dickinson's senior team at the beginning of 2016, returning to the organization after previously having led our fundraising efforts for a decade from 2003-2013. In the interim she served as vice president, fund development for the Sisters of Providence Health System and championed the capital campaign for the expansion of the Sr. Caritas Cancer Center. She previously served as the Assistant Vice Chancellor for Advancement and Executive Director of Development at the University of Massachusetts, Amherst.
Diane received a bachelor's degree from Smith College and a master's degree in business administration from the Isenberg School of Management at the University of Massachusetts.
She is a member of the Association for Healthcare Philanthropy and the Association for Fundraising Professionals of Western Massachusetts, where she was recently a board member.  She has served on the boards of Women in Philanthropy of Western Massachusetts, the Alumnae Association of Smith College, and is a former Chair of the Board of Trustees for the West Springfield Public Library.
Diane is a recipient of the Outstanding Professional Fundraising Executive Award by the Association of Fundraising Professionals, Western Massachusetts Chapter.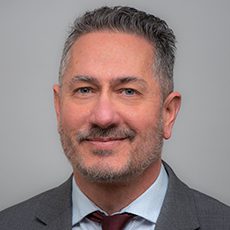 Jeff Harness, MPH, Chief Community Relations and Communications Officer
Jeff was appointed the Chief Community Relations and Communications Officer in 2021 and is responsible for internal and external communications, diversity equity and inclusion, community health, government relations, community relations, medical interpreter services, and A Positive Place.
Jeff has been with Cooley Dickinson for more than 30 years and has served in a variety of leadership roles. He began working at Cooley in a direct care role in behavioral health, after working for several years in the Boston area in mental health. He served as the director of the former Western Massachusetts Center for Healthy Communities for 16 years. The program was a partnership between Cooley Dickinson and the Massachusetts Department of Public Health. In that role he led a team that provided technical assistance, consulting, and training on a variety of public health topics including substance use prevention, tobacco control, food systems development, health equity, and more. More recently, he served as Director of Community Health and Government Relations.
Jeff earned an MPH with a concentration in Policy and Management from the University of Massachusetts and a BA in Psychology from Indiana University.
He received a citation from former Massachusetts Governor Deval Patrick for dedicated service to public health in the Commonwealth and a Distinguished Service Award from the University of Massachusetts School of Public Health. He is the past president of the Public Health Institute of Western Massachusetts.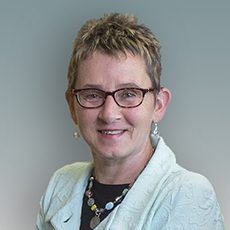 Laurie Lamoureux, Chief Financial Officer (CFO)
Laurie Lamoureux was appointed Chief Financial Officer of Cooley Dickinson Healthcare in 2014. Laurie is a strong leader, a problem solver, collaborative team builder and executive who demonstrates not only strong financial acumen and the ability to manage and complete projects but a deep understanding of operations, clinical care and the interactions between those areas and finance. Born at Cooley Dickinson, she has deep roots in the community and an abiding love for the organization.
Laurie joined Cooley Dickinson in 1987 as a General Accountant. Since that time, she has assumed positions of progressively greater responsibility including Accounting Manager, Controller and Director of Finance before assuming the role of Chief Financial Officer. Laurie has both financial and operational experience, overseeing all Accounting, Financial Operations, Revenue Cycle, Central Registration and Scheduling, Materials Management, Health Information Management, Contracting, Legal, and Information Systems.
Laurie has extensive hands-on experience in business leadership, management, accounting, revenue cycle, budgeting, audits, LEAN principles, workflow redesign, negotiation, recruiting, hiring and prioritization of multiple and complex projects.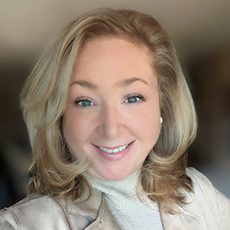 Cynthia Marlin, MS, MHA, RN, ONC, Chief Nursing Officer (CNO)
Cynthia comes to Cooley Dickinson with over 25 years of clinical experience. Prior to joining Cooley in 2023, Cynthia served as Vice President for Patient Care and Chief Nursing Officer at Falmouth Hospital, Cape Cod Healthcare. Cynthia has overseen medical-surgical units, emergency services as well as perioperative services on both the inpatient and ambulatory side. She has a strong regulatory background and devotion to patient safety and quality, having been a surveyor for the Joint Commission and is dedicated to staff development having been Associate Chief Nursing Officer of Professional Development at Southcoast Health in New Bedford, MA. Cynthia is a member of the American College of Healthcare Executives, the National Association of PeriOperative Nurses and the National Association of Orthopedic Nurses where she was recently appointed to the national certification test preperation committee.
Cynthia received her Master of Science Degree in Management and Healthcare Administration from New England College in Henniker, NH; graduated Summa Cum Laude with her BSN in Nursing from the University of Maine and holds a BA in fine arts from Lycoming College in Williamsport, PA.  She is certified in Orthopedic Nursing, and achieved her Lean Six Sigma Master Black Belt certification in Process and Project Management.
A native New Yorker, Cynthia began her career at the Hospital for Special Surgery in New York City, where she found her nursing passion for orthopedics, neurosurgery and rheumatic and autoimmune diseases. She and her husband Steven moved to Massachusetts in 2006.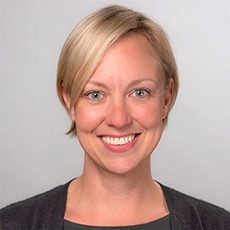 Sari Miettinen, MD, MHCM, FAAP, Chief Medical Officer; Medical Director, Cooley Dickinson Medical Group (CDMG)
As the Chief Medical Officer, Dr. Miettinen oversees medical staff partnerships, quality, patient safety, hospital provider recruitment, and clinical informatics. In addition, Dr. Miettinen sees patients at Sugarloaf Pediatrics.
Prior to joining Cooley Dickinson in 2019, Dr. Miettinen practiced as a pediatrician at Texas Children's Pediatrics in Houston, TX, and founded Optimum Practice Management before serving as the Medical Director for Heywood Medical Group in Gardner, MA.
Dr. Miettinen earned a Bachelor of Arts in Biology from Rice University and completed medical school at Baylor College of Medicine. She also received a Master in Health Care Management at Harvard T.H. Chan School of Public Health. She believes in a patient-centered and team-based approach to care for patients and families.
Anthony J. Scibelli, MS, MBA, Vice President, Operations and Chief Administrative Officer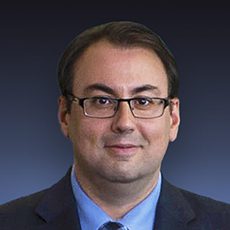 Anthony Scibelli is the Vice President, Operations and Chief Administrative Officer responsible for home care & hospice, laboratory, oncology services, pharmacy, medical imaging, rehabilitation, urgent care, environmental services, facilities management, nutritional services, patient transport, safety & security, organizational development & training, volunteer services and performance improvement. Anthony has been with the organization since December 2014. Previously, Anthony held the position of Senior Vice President, Human Resources, Support Services and Post-Acute with the Mohawk Valley Health System in Utica, New York. Anthony earned a bachelor's degree in education from Worcester State College, Worcester MA and is a graduate of Lesley University in Cambridge, MA with a Master's Degree in Training & Development. In 2012, he obtained a MBA from the University at Albany in New York.