Provider Benefits
As a provider at Cooley Dickinson, you'll enjoy the autonomy to practice medicine in a technologically sophisticated health care system that fosters individuality and promotes collaboration. Whatever your career path, you'll have the tools to do great work, and the opportunity to make your voice heard from the moment you arrive.
Here, you'll find a bright, modern, constantly-evolving environment for healing, including the Kittredge Surgery Center built in 2007; the Mass General Cancer Center at Cooley Dickinson Hospital, completed in 2015; and our state-of the-art Breast Center, opened in 2017. And through our affiliation with Massachusetts General Hospital, we offer you expanded access to providers at the forefront of medicine in our region.
As an employee of Cooley Dickinson, you'll be eligible for our generous hospital provider benefits package, including:
Excellent medical, dental and vision coverage options
Life insurance
Discounted auto and homeowners insurance
Short- and Long-term disability coverage
403(b) retirement plan
Flexible spending accounts
Generous continuing medical education benefits
Access to CME grand rounds and other education programs at Mass General
In addition, Cooley Dickinson job benefits empower you to improve your entire life, including a generous earned time-off program, extended sick leave in the event of unexpected illness, work/life resources through our Employee Assistance Program, a 24/7 onsite fitness center, tuition reimbursement for job-related courses, legal advice through our group legal plan, and a weekly farm share program.
Cooley Dickinson hospital provider benefits are purposefully designed as an investment in employee excellence. Our Leadership and Learning Program (LLEAP) provides leadership and communications training, with individual coaching and peer support via dyad coaching.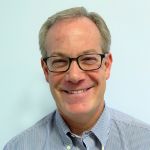 "Because of the Leadership and Learning Program, I know my colleagues better; it's easier to pick up the phone and ask for help. This leads to a stronger hospital community."
—James Most, MD, Medical Director, Hospitalist Program