Diversity Makes a Difference
Studies show that diversity among caregivers drives better patient outcomes and creates deeper community connections. Language and culture affect how patients describe symptoms, and can influence their willingness to seek care. (For Bilingual Physician jobs, please see our Physician Jobs Listings.) These truths shape our approach to care. We know from experience a diverse group of physicians leads to the understanding and celebrating of each other's differences as strengths. That makes us better, more insightful healers.
The area we serve is demographically, economically, and socially diverse, with prominent communities of color and LGBTQ individuals, among many others. People in the Pioneer Valley speak many languages, follow many beliefs, and adhere to many creeds. We are committed to providing equitable, compassionate health care in a culturally responsive manner, guided by our patients and our Diversity Equity & Inclusion Council. As part of our commitment to foster a diverse group of physicians, PAs, nurse practitioners and advanced practice clinicians, we encourage providers from underrepresented communities to apply. You are welcome here.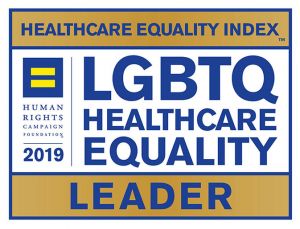 We're extremely proud of our diverse group of physicians and providers.  Cooley Dickinson was the only hospital in western Massachusetts and one of only 7 hospitals in Massachusetts to earn the "Leader in LGBTQ Healthcare Equality" designation from the Human Rights Campaign (HRC) Foundation. This is the second consecutive year Cooley Dickinson Hospital has earned the "Leader in LGBTQ Healthcare Equality" designation, not just for our LGBT-friendly doctors, but our entire staff.
Dialogues on Race

more

In 2017, Cooley Dickinson sponsored four Community Dialogues on Race, designed to examine racism's impact on individuals and communities.

Learn More

THE BREAST CENTER AT COOLEY DICKINSON HOSPITAL

more

In partnership with Cooley's LGBTQ services and the new Breast Center, the Diversity Equity & Inclusion Council is working on a project to identify and address any disparities in breast cancer screening by race, ethnicity, sexual orientation, gender identity, and income.

Learn More