Reasons to Practice Here
Why should you write the next chapter of your career by working at Cooley Dickinson Health Care? We have as many answers as we have providers. We're the destination of choice for physicians, nurse practitioners, and advanced practice clinicians from around the region and beyond for reasons that are simple but profound.
Our Capabilities
We have the capabilities and the scale to help you practice medicine in a way many providers dream about. When you make the choice to practice at Cooley Dickinson, you join a robust medical system with more than 1,900 medical professionals and support staff offering advanced technologies, programs and services at 20 practices across multiple sites.
Cooley Dickinson jobs are part of a system that includes an acute care, 140-bed hospital in Northampton, with an award-winning Childbirth Center, our new Breast Center, the Kittredge Surgery Center, the Mass General Cancer Center at Cooley Dickinson Hospital, and an emergency department with more than 30,000 annual visits. In addition, we offer numerous primary care practices, specialty practices, labs, and rehabilitation centers throughout the communities we serve.
Working at Cooley Dickinson means working in state of the art facilities. Our technologies include 3D mammography, UV light disinfection robots to reduce infections, as well as our new Partners Patient Gateway to make navigating the healthcare experience and communicating easier than ever for our patients. It's all strengthened by our affiliation with Massachusetts General Hospital and the Mass General Brigham network of hospitals across New England.
Our People
Franklin, Hampshire, and Hampden Counties are home to more than three quarters of a million people, and Cooley Dickinson is the right size to care for them. When you practice at Cooley Dickinson, you can spend more time getting to know your patients than you might in some metropolitan systems. You can see the positive impact you're having on them, and on the communities we share.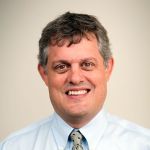 "From complex patients to patients with more simple medical concerns, they become friends of mine. And so over the years, those moments of seeing a friend makes the day go by and sometimes you talk about things that have nothing to do with medicine and it just makes the day richer."
—Tim Parsons, MD
Our Communities
Cooley Dickinson jobs come with one excellent perk: living in one of the loveliest, most interesting places in the United States. While western Massachusetts has a rural character, our nature trails, lakes and ski areas are balanced with the sophistication of being home to some of the nation's most prestigious colleges and universities, and an endemic culture of independent thought and creativity. We're committed to helping you achieve a balance between work and life, so you can take advantage of all our area has to offer.
See how our providers are making the most of their abilities at Cooley Dickinson, and living the life they want in the Pioneer Valley:
For more videos about working at Cooley Dickinson, click HERE to visit our YouTube channel.