Cooley Baby

Virtual Photo Booth
Public – Hosted by Cooley Dickinson Health Care
Friday, March 26, 2021 – Sunday, March 28, 2021
Online Event – www.cooleybaby.org
Details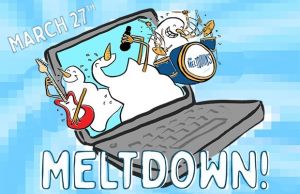 Save the date! Cooley Baby will have a VIRTUAL Photo Booth & Gallery during the Meltdown weekend celebration! You can participate in the Cooley Baby Virtual Photo Booth online starting Friday, March 26th through Sunday, March 28th.
WRSI/The River's Meltdown Family Music & Book Fest performances will be live online Saturday, March 27th from 10:30 AM-noon on YouTube and will be archived for on-demand viewing on the River's Meltdown and Facebook pages. Visit www.wrsi.com/meltdown to learn more or attend that event.
---
Everyone that participates in the Cooley Baby virtual photo booth event will have a chance to sign-up for a FREE "I'm a Cooley Baby" or "I Heart a Cooley Baby" t-shirt. Toddler, youth, and adult sizes available.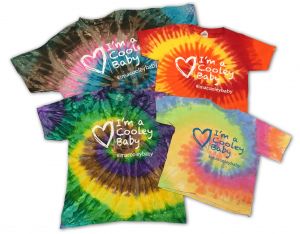 Let's create and share the joy with some great Cooley Baby pictures! Check back here on March 26th for a link to participate in the photo booth fun—for more info, visit www.cooleybaby.org.
When March 26, 2021

Where
Online Event – www.cooleybaby.org