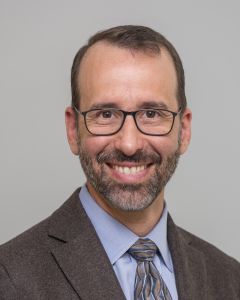 Are you currently experiencing chronic ankle pain? Curious what new treatments are available for common foot issues?
Join orthopedic specialist Brian Hoffman, MD, FAAOS, for a free lecture livestream event, From Bunions to Breaks: 5 Foot and Ankle Ailments Explained, on Thursday, Oct. 1, 6 – 7 pm.
After Dr. Hoffman's presentation, you'll have the opportunity to ask your own questions! This live stream event is free and open to the public.
To register, click here or call 888-554-4234.
When October 1, 2020
6:00 pm
Where
Streaming Live on YouTube