Holistic Pelvic Health Panel
Join us on Thursday, September 21, 2023, from 6 to 7:30 pm and enjoy a safe space to discuss things we aren't usually comfortable talking about.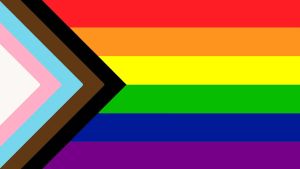 Pelvic Health is for everyone! Come hear from Pelvic Health Specialists from different modalities. Some speakers specialize in caring for trans people while others work only with clients with a uterus.
Learn how Pelvic Health specialists can help you with:
Pelvic Pain
Urinary incontinence
Prolapse
Sexual dysfunction
Abdominal separation (diastasis recti)
And so much more!
To register
Attendance is free.
Please RSVP by emailing obgynmidwiferyprograms@cooleydickinson.org with the subject "Pelvic Health Panel" and your name. Didn't RSVP? Come anyway!
About the panelists
Chaya Leia Aronson RN BSN
Arvigo Techniques of Maya Abdominal Therapy® Holistic Pelvic Care™
Donna Brooks MSMT/E C-IAYT
Somatic Movement Educator and Therapist & Certified Yoga Therapist (C-IAYT)
Cathy Hardie PT, MSPT, OCS
Pelvic Health Physical Therapist
Em Ike, OTR/L, CLT
Pelvic Floor Occupational Therapist specializing in working with LGBTQIA+ people
Arden Sundari Pierce C-SYT
Certified Structural Yoga Therapist TM, Doula, Pelvic Floor & Prenatal Yoga Therapy Instructor
Elise Thomson CNM
Certified Nurse Midwife, Holistic Pelvic Care Practitioner™, Arvigo Techniques of Maya Abdominal Massage®, Innate Postpartum Care Provider, Womb Spiral Practitioner
Stacy Troy, PT, MSOPT, DPT, PRPC
Pelvic Health Physical Therapist
Shannon Wade, LMT
Doula, Pelvic Health Specialist, Personal Trainer
When September 21, 2023
6:00 pm
Where
Community Room of the Cooley Dickinson OBGYN & Midwifery Care
10 Denniston Place, Northampton, MA