Midlife Magic: Unpacking the Wisdom of Menopause with tools from traditional Chinese Medicine
with Amy Mager, DACM, Lic.Ac., Fellow of ABORM
Come learn some small things you can do to affect meaningful change during the shift through perimenopause and into menopause. We will discuss food, herbal medicine and self-care to support you to reframe what can sometimes feel like the misery of midlife so you can unpack the magic and wisdom that comes with this change.
The event will be held on Thursday, September 7, 2023, from 6 to 7:30 pm.
To Register
Attendance is free! Please register at https://cvent.me/r94EwV.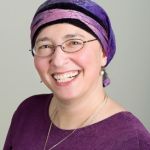 About the facilitator
Amy Mager, is a licensed acupuncturist and practitioner of Traditional Chinese Herbal Medicine who has been working with women, mothers and children, and men with acute and chronic diseases for over 23 years. Amy was first licensed in CA, where acupuncturists are licensed as primary care providers. Amy works with anyone with a uterus around perimenopause and menopausal symptoms as well as fertility through postpartum care. She supports all genders through intractable pain and illness. Amy practices at The Wellness House located at 27 Brewster Court in Northampton, MA.  And has been practicing in the Pioneer Valley since 1991.
Questions?
Contact Amy at amy@wellnesshousenorthampton.com or 413-222-8616
Registration issues?
When September 7, 2023
6:00 pm
Where
Community Room of the Cooley Dickinson OBGYN & Midwifery Care
10 Denniston Place, Northampton, MA