Honor the Precious New Beginnings of Life
For your Child, Grandchild, or Loved One's Baby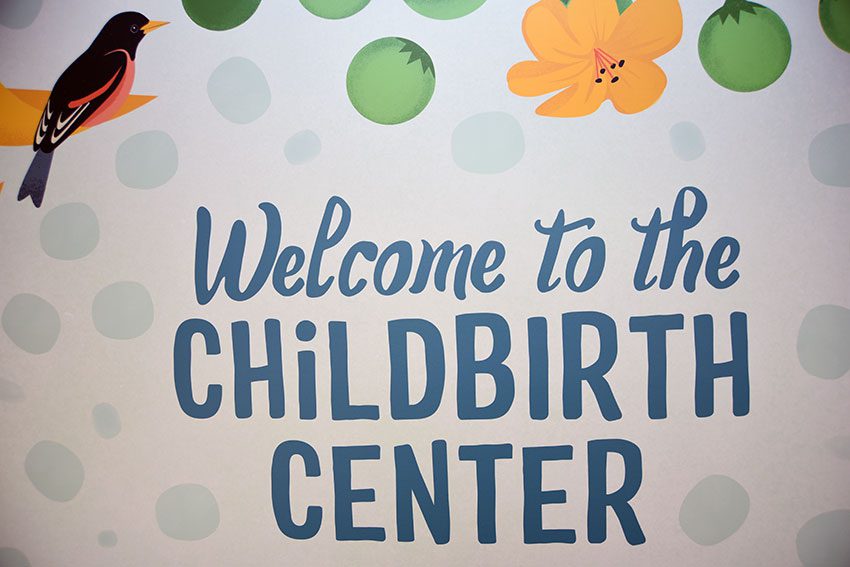 Beginning at the entry to the Childbirth Center, and awash with warm light from the central atrium, the Mural provides a welcoming greeting to new moms and families. Moving from the exterior of the Childbirth Center into the interior patient hallways, the Mural highlights new beginnings and new life as it weaves itself around patient rooms and communal, healing spaces.
The Mural is designed to invoke new life, joy, and love with its brightly colored array of leaves, squirrels, caterpillars, and birds. In each section, the Mural features light blue circles, green pods, and large petals – all of which you can name in honor of your child, grandchild, or loved one.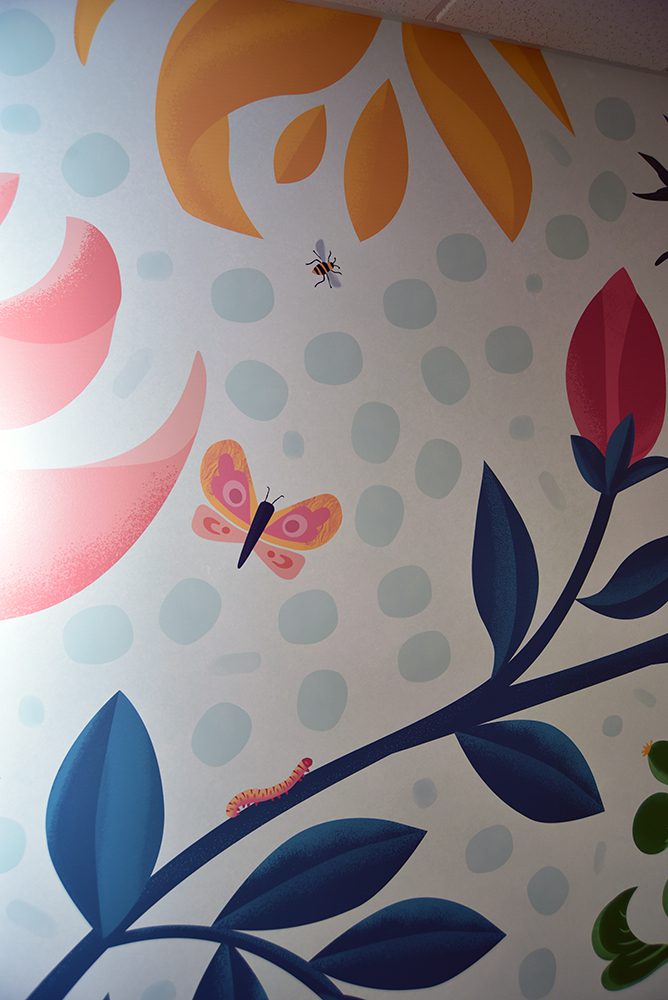 The Childbirth Center Welcome Mural offers parents, grandparents, family members, and friends a way to celebrate the life of a child/children by making a gift that will put their name(s) on display for all families – both new and growing – to see. And a lasting memory for parents and baby.
As an ongoing project, specially etched areas and other named giving opportunities continue to be available through the Development Office.
To make your gift to the Welcome Mural, please complete our online donation page or call the Cooley Dickinson Development Office at 413-582-GIVE (4483).