Your Generosity Helps Us Save Lives.
Why is your annual gift so important? A donation to Cooley is an investment in a local resource that keeps our community strong and vibrant. It provides us with the opportunity to deliver the type of care you expect, and deserve.
Our affiliation with Massachusetts General Hospital further strengthens our commitment to this community by allowing us to deliver an unparalleled level of medical support and expertise. Not only have we opened the Mass General Cancer Center at Cooley Dickinson Hospital, our expanded TeleHealth programs give Cooley physicians direct access to MGH sub-specialists in areas such as stroke and neurology. The affiliation also provides training in Boston, where our physicians learn new skills and gain expertise that benefits our local community.
Today, we are excitedly working to build the New Comprehensive Breast Center, upgrading our Emergency Room services with new pediatric areas and behavioral health pods, and emphasizing continued education, process improvement and efficiencies, and team dynamics across the organization.
With so many initiatives and upgrades underway, you can see how transformative your support is.
Find out more information regarding our annual golf tournament, Cooley Cares for Kids program, and hosting a community fundraiser below. Some events may also be in the early planning stages, but will still need your support. Contact our development office to learn about other sponsorship opportunities available today at 413-582-2255.
Janine & Tom Giles: Growing Support In Our Community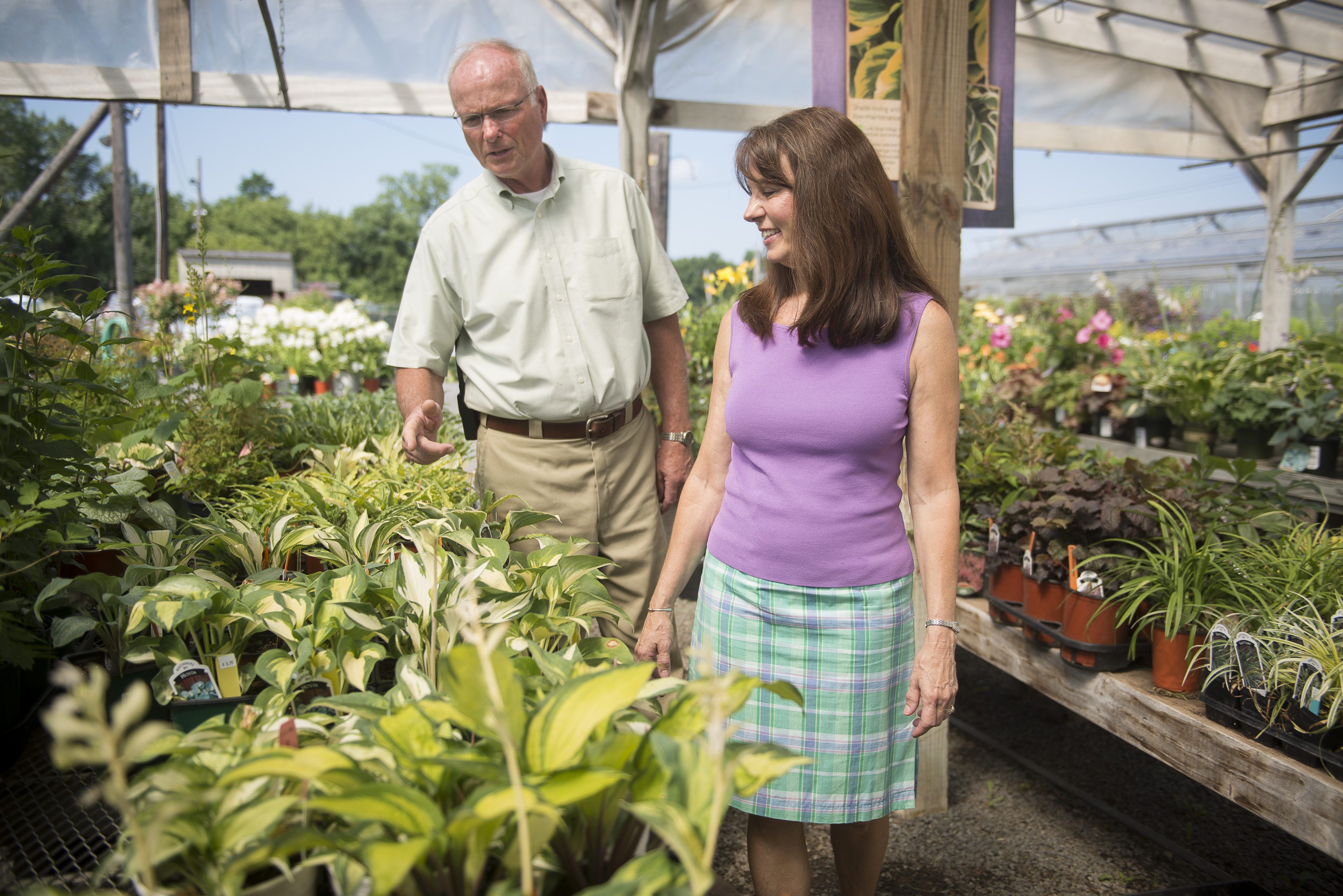 "At some point in our lives, cancer touches all of us, directly or indirectly," says Janine Giles, co-owner of the Hadley Garden Center. "We feel so privileged to have access to Mass General Cancer Center experts right in our backyard."
"Friends and customers have told us how they feel more confident just knowing they're receiving world-class care," notes Tom Giles.  "And the Center is beautiful and welcoming," adds Janine, "which is important for morale."
"For Janine and me, supporting the Cancer Center is our way of giving back to the community who has supported our business for so many years."