Community Fundraising
Are you interested in hosting a special event or fundraiser to benefit Cooley Dickinson? We are so grateful for the many special events that are hosted by Cooley supporters throughout our community, like you!
Here are just a sampling of fundraising ideas:
Walk/Run
Golf Tournament
Gala
Dinner Party
Bake Sale
Jewelry Sale
Art Show
And Many More!
Take the first step and download our third party event form or contact our development office at 413-582-2255.
Nikki Stoia & Larry Kleinschmidt: Wedding Love and Generosity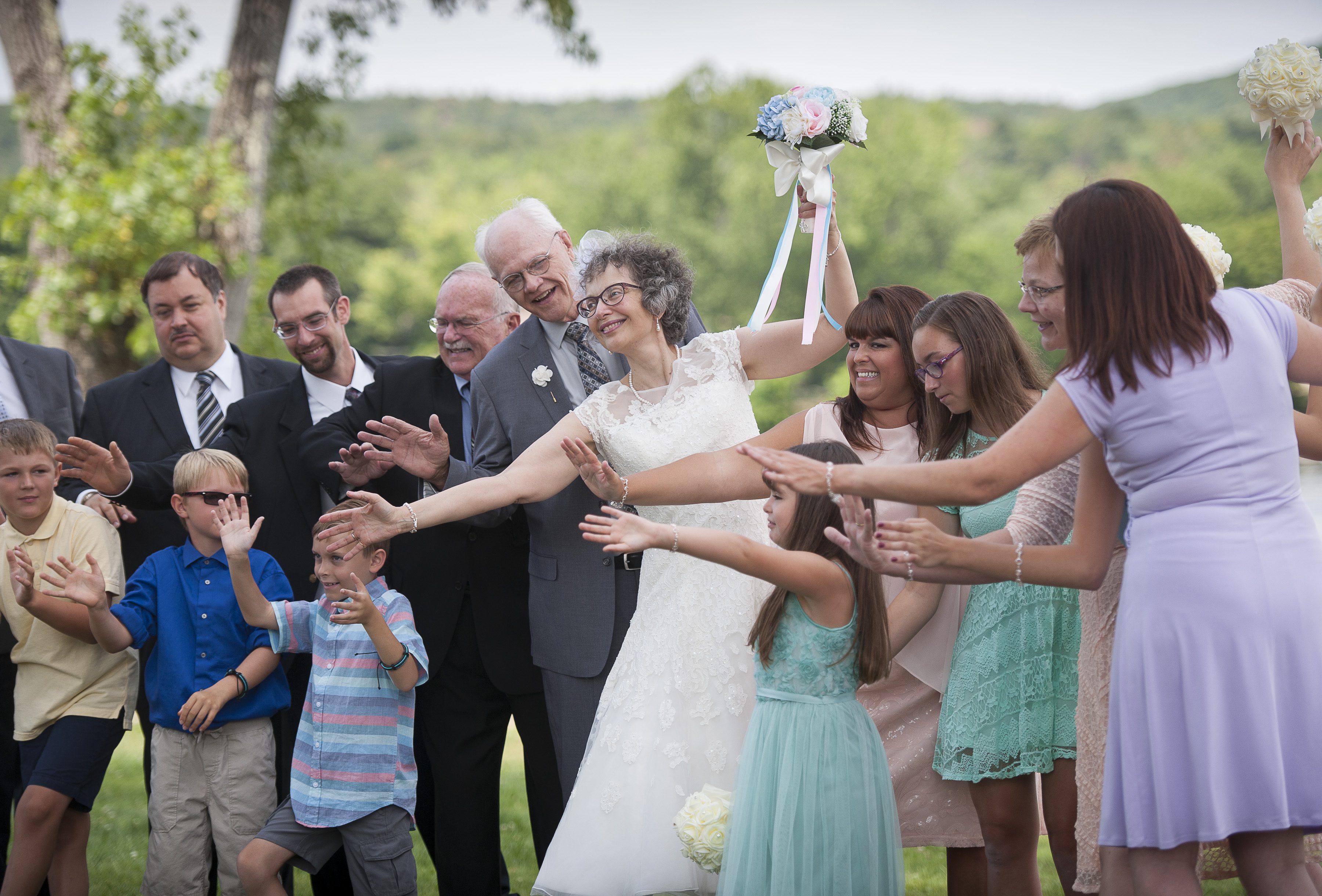 Their wedding on July 30, 2016 proved to be a boon for the Mass General Cancer Center at Cooley Dickinson. That's because Nikki and Larry designated all their wedding gifts to the Center that saved Nikki's life.
"I had three great reasons to do this," says Nikki.
#1. There would be no wedding if it weren't for the Center.
#2. Nobody had to figure out what to give.
#3. Everybody gets a tax-deduction."
"I can't say enough about Dr. Sean Mullally, the nurses, and the support staff. Thanks to them, I was able to remain active the entire time I was being treated, without skipping a beat." For Nikki, being active includes serving as associate dean of advising in the College of Humanities and Fine arts at UMass and conducting the Springfield Symphony chorus, an organization she loves. "For Larry and me, our experience with the cancer center has been life- and love-affirming. I hope our gesture inspires others to give."