What to Expect
During the COVID-19 era, your health care will be delivered in new and innovative ways to ensure the health and safety of our patients, family members and staff.
Cooley Dickinson's clinical leaders and infection prevention experts have analyzed every aspect of our operations and changed the process by which we deliver care to keep everyone safe. As a result, your experience will feel different in some ways – but it will still be the exceptional experience Cooley Dickinson is known for.
Here's what you can expect when you visit our hospital or any of our medical practices.
Your Health Care

All of our Cooley Dickinson Medical Group (CDMG) primary and specialty care practices are now offering video- and/or telephone-based visits as an alternative to in-person services. If you have scheduled routine check-ups, a chronic medical condition or other non-emergency medical needs, this might be a good option for you. Our providers also continue to see patients who require in-person visits. Call your provider's office for more information.
VNA & Hospice Home-based Services

Home visits and hospice services continue. Cooley Dickinson VNA & Hospice is seeing patients for essential visits and is prepared with adequate personal protective equipment. Social work and spiritual care visits are primarily via telephone, unless a situation warrants a face-to-face visit. Call 413-584-1060 for more information.
Radiology & Imaging Appointments
In order to maintain social distancing to keep you, other patients and staff safe, your provider will schedule a radiology/imaging appointment for you. Do not show up at Cooley Dickinson Hospital without a pre-scheduled appointment. If your provider has not given you a scheduled time for your radiology exam, call central scheduling at 413-582-5000. Our staff will make an appointment for you. We are unable to accept walk-ins during the current pandemic.
Rehabilitation and Lab Services

Rehabilitation and Lab Patient Services are available, but some facilities are offering modified schedules. Visit our Rehabilitation Services and Lab/Patient Center pages for updates.

Contact your provider; check lab results; renew prescriptions from the Patient Gateway portal
All Cooley Dickinson patients are highly encouraged to sign up for the Patient Gateway, if they have not already. The Gateway provides an internet portal where patients can manage prescription medications and request renewals, check lab results, and communicate directly and securely with their providers. Partners Patient Gateway is available for mobile in phone app stores. Not on Patient Gateway? Sign up now.
WE ARE READY TO CARE FOR YOU. READ OUR SAFE CARE COMMITMENT.
---
Care Your Way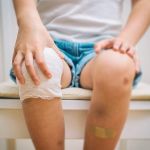 Our Southampton Urgent Care location is currently open to treat all non-emergency and non-respiratory illnesses and injuries. Cooley Dickinson Urgent Care is currently closed at the hospital location. Amherst Urgent Care, at 170 University Drive, will be open on June 15th.
Walk-In hours are Mon-Fri, 8 am – 8 pm and Sat-Sun, 9 am – 5 pm.