We Screen. We Clean. We Protect.

We screen to protect you, your families, and our staff
We screen all employees daily for symptoms. Anyone with symptoms consistent with COVID-19 or other infectious illness is not permitted to work until they are evaluated.
We screen visitors and encourage the use of our pre-screen tool to our facilities for symptoms consistent with COVID-19.
We test and screen patients for COVID-19.

Admitted patients to our hospitals are tested for COVID-19 before admission. Patients are tested again over the course of their admission.
Admitted patients are screened daily for symptoms.
Patients visiting our facilities are screened for symptoms.
When providing care in the home, we screen patients for symptoms before the visit.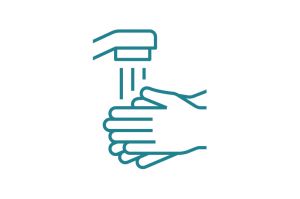 We clean our hands and spaces, and make it easy for you to do the same.
We have added hand sanitizer stations so patients, visitors, and staff can clean their hands easily and frequently.
We follow CDC recommendations for cleaning of our facilities.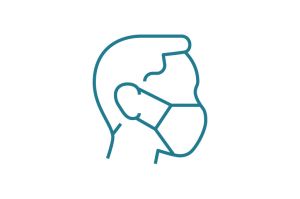 We protect everyone in our environment.
We require everyone — employees, patients, and visitors — at our facilities to wear a facility-issued face mask.
We wear masks when providing care in the home.
All Mass General Brigham employees are required to be vaccinated for COVID-19 and influenza.
Updated August 26, 2022
---
Para todos los que nos necesitan ahora, Mass General Brigham está aquí para ofrecer la atención que usted se merece. Nuestro compromiso de atención segura está vigente en todo nuestro sistema. Nos esforzamos por ofrecer el entorno más seguro posible a nuestros pacientes, visitantes y personal.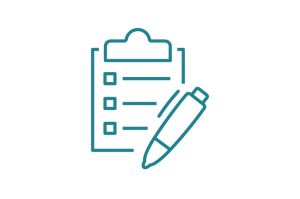 Hacemos pruebas para protegerles a ustedes, a sus familias y a nuestro personal
Examinamos diariamente a todos los empleados para detectar síntomas. Cualquier persona con síntomas compatibles con COVID-19 u otra enfermedad infecciosa no está autorizada a trabajar hasta que cumpla nuestros criterios para volver al trabajo de forma segura.
Examinamos a los visitantes y fomentamos el uso de nuestra herramienta de preselección en nuestras instalaciones para detectar síntomas compatibles con COVID-19. Cualquier visitante con síntomas no puede entrar en nuestras instalaciones.
Realizamos pruebas y exámenes a los pacientes para detectar COVID-19.

Los pacientes ingresados en nuestros hospitales son sometidos a la prueba de COVID-19 antes de su ingreso. Los pacientes son sometidos a una nueva prueba a los pocos días de su ingreso.
Los pacientes ingresados son examinados diariamente para detectar síntomas.
Los pacientes que visitan nuestras instalaciones son examinados para detectar síntomas. Si son sintomáticos, los pacientes son atendidos virtualmente o en áreas designadas. En estas áreas designadas utilizamos el equipo de protección personal (EPP por sus siglas en inglés) recomendado por los Centros para el Control y la Prevención de Enfermedades (CDC por sus siglas en inglés).
Cuando se proporcionan cuidados en el hogar, se examinan los síntomas de los pacientes antes de la visita.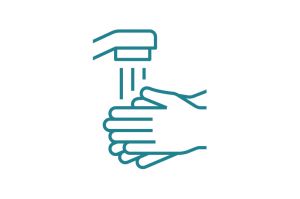 Nos limpiamos las manos y los espacios y le facilitamos a usted para que haga lo mismo
Hemos añadido estaciones de desinfección de manos para que los pacientes, los visitantes y el personal puedan limpiarse las manos con facilidad y frecuencia.
Seguimos las recomendaciones de CDC para la limpieza de nuestras instalaciones.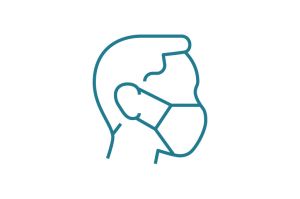 Protegemos a todos en nuestro entorno
Exigimos a todo el mundo — empleados, pacientes y visitantes — en nuestras instalaciones que lleven una mascarilla entregada por el establecimiento.
Limitamos los visitantes que entran en nuestras instalaciones.
Usamos mascarillas cuando proporcionamos cuidados en el hogar.
Todos los empleados de Mass General Brigham deben vacunarse contra COVID-19 y la influenza.
Ofrecemos citas de vacunación para que los pacientes puedan recibir su vacuna o refuerzo de COVID-19.