Partners eCare Patient Portal
A convenient and secure way to manage your health and communicate with your provider's office online.
The Partners eCare patient portal is your secure online connection to your physicians and other health care providers at Cooley Dickinson Health Care and across Partners HealthCare. It is a fast, convenient and FREE way to: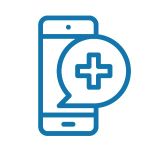 Check lab results, reports and letters from your providers
Access your medical info 7 days a week, 24 hours a day
Change your address or other personal info
View information in Spanish (Vea en Español)
View and pay your provider bills online
Send non-urgent messages to your provider's office
Update your own medications, allergies and health problems
See charts of your test results over time
Share a daily log of your own care with your practice
Complete questionnaires prior to your next provider's visit
Review your prescriptions and request renewal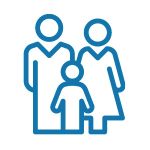 View conditions, allergies and immunizations
Search patient education and wellness materials
View research opportunities you may find interesting
Enroll as a proxy user guest when caring for a loved one
Review the latest updates and visit summaries in your record
Attach an image to share visible symptoms when appropriate
---
FAQ
Who can use the Partners eCare patient portal?
Any Cooley Dickinson patient can use the Partners eCare patient portal. The Partners eCare patient portal is also called the Partners Patient Gateway.
Is there a mobile app?
Partners Patient Gateway mobile is available for download from your phone's mobile application store.
What should the Partners eCare patient portal not be used for?
In the event of a medical emergency, call 9-1-1. Patient Gateway is not appropriate for urgent care or emergency situations.
What should I do if I am having problems using Patient Gateway?
For technical support for problems such as logging in or a forgotten username or password, please contact Partners eCare patient portal/Partners Patient Gateway Support at (800) 745-9683, Monday through Friday, from 8 am to 5 pm.
To contact technical support via email, click the appropriate link on the Patient Gateway website (i.e. questions related to trouble logging in; forgot username or password; technical support) and submit an email stating how the support team can assist you.