Visitor Policy Update
Updated Visitor Policy, effective Friday, Sept. 9th, 2022
Welcome. Please take these required steps before your visit.
If you have a fever, cough, sore throat or other symptoms of respiratory illness:
Visitors: Please delay your visit.
Patients: Please let staff know immediately.
Please sanitize your hands when

entering the building and before
putting on one of our masks.
A mask covering your nose and mouth

is required. The mask supplied here must
be worn either alone or over your own mask.
Thanks for your cooperation.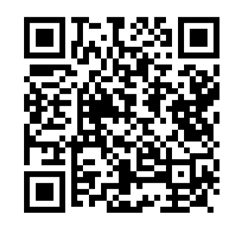 Mass General Brigham Prescreen Pass is strongly encouraged. Scan the QR code or go to prescreen.massgeneralbrigham.org to get your pass.
---
VISITOR HOURS
11 am-8 pm, Daily
Inpatient Behavioral Health Unit: Monday – Friday, 5:15 – 6:45 pm; weekends & holidays, 2 – 5 pm
VISITOR POLICY
In each patient's recovery, we recognize the importance of support from family and friends. Below is our current policy by hospital unit:
 Medical Units and Critical Care Unit
Two adults (18+) visitor per day. Support persons are considered in addition to the one, single visitor.
Childbirth Center
While in labor and giving birth, a patient can have up to two designated support persons, such as the patient's partner, family member, friend, doula, or other person.

These designated support people can stay 24/7 during the admission at the hospital.  They may also leave the hospital and return at any time.

After the birth, in addition to the two designated support people, the patient may have one additional visitor per day during designated visiting hours.

We do not allow visitors to switch off; a new visitor is welcome on the next day.

Designated support persons and the visitor are subject to visitor screening for COVID symptoms and risk and, if they screen positive, they will not be allowed in the Childbirth Center.
Emergency Department
Emergency Department (ED) patients are allowed one adult visitor. We respectfully request the same visitor stay with the patient throughout the patient's ED visit.
Inpatient Behavioral Health Unit
One adult visitor at a time.
Surgical Day Care, Endoscopy, Cardiovascular Interventional Suite
One adult visitor.
Visitors may choose to wait in the Kittredge Surgery Center waiting area. At this time, visitors are not allowed in the Post-Anesthesia Care Unit (PACU).
VISITING CRITERIA
All visitors are screened on entry for COVID symptoms and risk and, if they screen positive, they are unable to visit.
Visitors are required to wear a facility-issued mask and are asked to clean their hands often. Please maintain physical distancing from others while in the hospital.
 Please note:
To keep our patients and employees safe, Cooley Dickinson follows federal and state guidelines around masking protocols. Visitors who do not follow the mask policy may be asked to leave.  Thank you.
(updated 3/14/2022)
---
Horario de visitas y política actual [14 Mar., 2022]
HORARIO DE VISTAS
De 2 pm hasta las 8 pm, diariamente
Pacientes hospitalizados en la Unidad de salud mental: de lunes a viernes de 5:15 pm a 6:45 pm
Fines de semana y feriados de 2 pm a 5 pm
POLÍTICA PARA VISTANTES
Reconocemos la importancia del apoyo por parte de la familia y amigos para la recuperación de cada paciente.
Unidades de atención médica y cuidados intensivos
Dos visitantes mayor de 18 años al día. Las personas de apoyo son adicionales al visitante único.
Centro de Nacimientos
Pacientes dando a luz y recién nacidos pueden tener hasta dos personas de apoyo designadas, tales como la pareja del paciente, miembro de la familia, amigo(a), doula u otra persona.
Estas personas de apoyo designadas pueden permanecer las 24 horas del día los 7 días de la semanadurante la admisión para el parto y nacimiento. También pueden salir del hospital y regresar luego.
Aparte de las dos personas de apoyo designadas, una persona adicional puede visitar al día al paciente durante el horario de visitas designado. No le permitimos a los visitantes cambiar por otro visitante; un nuevo visitante será bienvenido el día siguiente.
Las personas de apoyo designados están sujetos a una evaluación para detectar síntomas y riesgos de COVID y si la evaluación indica síntomas o riesgos positivos, no se les permitirá la entrada al Centro de nacimientos.
Departamento de emergencias
Se les permite un visitante adulto a los pacientes en el Departamento de emergencias (ED sus siglas en inglés). Respetuosamente solicitamos que el mismo visitante permanezca con el paciente durante la estadía del paciente en el Departamento de emergencias.
Unidad de Salud mental
Un visitante adulto a la vez.
Cirugías ambulatorias, Endoscopia, Suite de intervención cardiovascular
un visitante adulto.
Los visitantes pueden esperar en la sala de espera del centro de cirugías Kittredge (Kittredge Surgery Center en inglés). En este momento, no se permiten visitantes en la unidad de cuidados posanestésica (PACU sus siglas en inglés).
CRITERIOS PARA VISITAS
Todos los visitantes son evaluados a la entrada para detectar síntomas y riesgos de COVID y si la evaluación indica síntomas o riesgos positivos, no se les permitirá la entrada.
Se requiere que los visitantes utilicen una mascarilla proporcionada por el hospital, y
se les pide que limpien sus manos frecuentemente.
Por favor mantenga distancia física de otras personas mientras que se encuentra en el hospital.
Tenga en cuenta por favor:
Para mantener a nuestros pacientes y empleados a salvo, Cooley Dickinson sigue Directrices federales y estatales sobre los protocolos del uso de mascarillas. a los visitantes que no sigan la política del uso de mascarillas se les puede solicitar que se retiren.
---
General Visiting Guidelines
Bring a smile, leave a smile.
Getting Here
Cooley Dickinson Hospital is located at 30 Locust Street (Route 9) in Northampton, Massachusetts. Visitors who need directions can use Google Maps and/or follow directions on our Locations & Directions page.
Parking
Visitors may park in lots A and H, the two large lots adjacent to the hospital's Main Entrance, North Entrance and Emergency Entrance. Free valet service is available at both the Main and North Entrances. In addition, a few spaces are reserved at Women's Health Midwifery Care for patients and visitors seeing providers or attending groups at the "yellow house."
Visiting Information
Directly to the right as you enter through the Main Entrance there is a hospital information booth staffed by friendly, knowledgeable volunteers. In most cases, they can help you find what you're looking for, and can provide you with printed directions to most hospital locations that you can carry with you.
Visiting Guidelines
At Cooley Dickinson Hospital, there are no set visiting hours, but visitors are asked to respect patients' needs for a restful atmosphere. There is no discrimination in visitor access based on one's sexual orientation or gender identity. This policy also strictly adheres to equal access for same-sex couples and same sex partners. In some cases, in the Critical Care Unit, Childbirth Center or other units, or at the patient's request, visitation may be limited.
Cooley Dickinson Hospital is committed to providing the safest possible environment for its patients and staff, and for the community at large. We maintain the following visitation policies:
No one who is sick should visit.
The number of visitors should be limited to only those necessary for the patient's comfort.
Visitors should clean their hands before and after their visit.
Get more information on infection prevention and current local, regional, national and global health concerns HERE.
Directions to Conference Rooms and Educational Classrooms
For directions to meeting rooms, class and seminar locations, support groups, community groups and lecture/presentation rooms, click HERE.
Thank you.
---
---
Welcome
Welcome to Cooley Dickinson Health Care. Provided in these pages are descriptions, directions, links to maps and other useful information primarily intended for patients, families and visitors at Cooley Dickinson Hospital in Northampton. Here you can find building and main campus maps, patient's rights in English and Spanish, a guide to hospital amenities and visiting guidelines, and an overview of the Patient Family Advisory Council which works to help improve patient experience.
Select a link below to be directed to the appropriate resource or service that you're looking for.