Behavioral Health Visitor Policy:

Visitation policies have changed many times in the last 20 months. Please click HERE for the latest policies on visiting Inpatient Behavioral Health at Cooley Dickinson Hospital.
---
When you're having a mental health crisis, you're best served by not only a team of experts, but an entire community dedicated to your recovery. That's what Cooley Dickinson offers: a staff of highly trained and caring professionals, a facility designed to provide safety, comfort and warmth, and an integrated support system that helps those in crisis find a path forward to healthy living.
Creating a Supportive Environment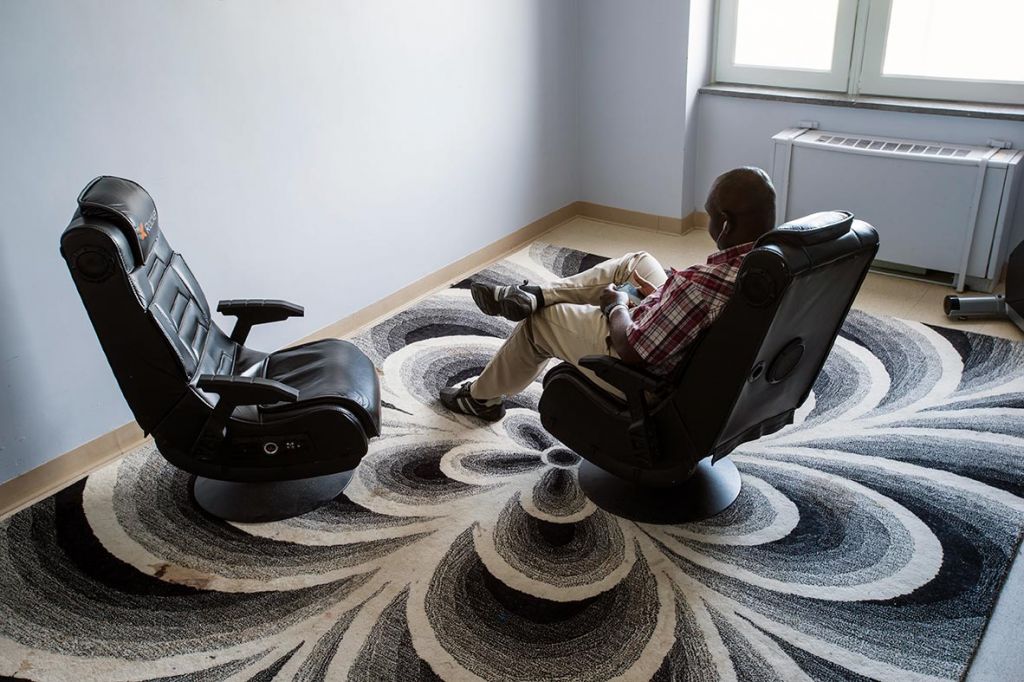 Our first efforts focus on helping you feel at ease, with options such as aromatherapy, weighted blankets, and a quiet room with low lighting. We will work with you to develop a treatment plan that meets your individual needs. One of our staff members is always available for you to turn to at any time during your stay.
As a patient in our behavioral health unit, you'll share a floor with other people who are facing similar challenges. Because patients get healthier more quickly by interacting with others, you'll have access to a variety of therapeutic groups and activities as well as time to socialize.
Our program features:
Three large areas for interacting with other patients
An art room for creative expression
A sensory room with tools to help you take care of yourself
Daily programs and groups from 8:45 AM to 9 PM
At Cooley Dickinson, you'll receive dedicated, supportive care from a team of psychiatrists, registered nurses, counselors, social workers and occupational therapists. But we offer an even broader range of support, including chaplains, peer support specialists, nutritionists, therapy dogs — and people who have coped with mental health issues of their own.
Involving your Family and Friends
We've learned that people in our program feel better more quickly when families and friends are involved. We encourage your family members and friends to visit. Our suggested visiting hours are 5:15 to 6:45 PM on weekdays and 2 to 5 PM on weekends. If you need to make special arrangements, please let us know.
Getting Help
Our services are intended for those who are unable to care for themselves or are a risk to themselves or others. Our program is appropriate for adults.
All patients will require a crisis evaluation by Clinical and Support Options (CSO) prior to admission to ensure Cooley Dickinson Hospital is the most appropriate setting. CSO can help evaluate and provide referrals for children, adolescents, older adults, and those whose primary need is substance detoxification services.
If you are experiencing a behavioral health emergency, please call 911. In Hampshire County of western Massachusetts, call 413-586-5555.