Children of the Pandemic
In advance of publishing the fall issue of Advancing Your Health, Cooley Dickinson's communications team solicited input from families who had delivered their babies during the COVID-19 pandemic. We asked families these questions:
Talk about your birth experience in the time of COVID:
What and who made this experience special for you?
How are you coping with an infant in these uncertain times? What advice do you have for others?
What else would you like to say about your experience?
If you would like to add your story to our Cooley Baby COVID pandemic stories, contact us.
---
Midwives' Wisdom Helps Hadley Mom Every Step of the Way
Courtney Afonso was moving comfortably along through her pregnancy when the pandemic shuttered life as she knew it. She recalls going to her group prenatal appointment a few days before everything changed.
"My midwife Amy Richane said, 'we'll see you next time.' But next time didn't happen," recalls the Hadley resident, who along with her partner Andy Blajda, welcomed their son, Orion, on June 1 at the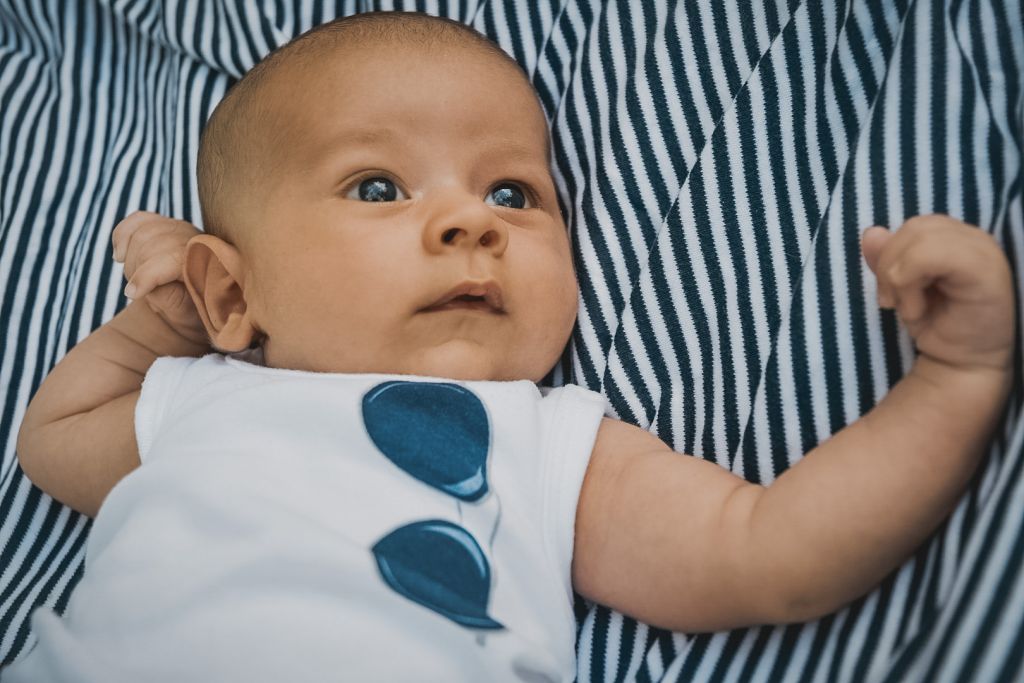 Childbirth Center at Cooley Dickinson Hospital. Despite the abrupt changes in the way she expected her third trimester to unfold, Afonso took advantage of the weekly Zoom support groups that began in April. Hosted by the team of Cooley Dickinson midwives, the weekly check-ins were a way to still be part of a group experience "while listening to other pregnant women who were going through the same things I was," Afonso, a first-time mom, says.
"Every week there would be a different midwife, so I got to meet each of them. They shared their wisdom and what to expect as my due date got closer, especially as things were changing at the hospital. I also learned about their personal lives, from pets to kids."
Since Orion's birth, Afonso says life has been "bittersweet." A delayed baby shower turned into a drive-by event. She misses her parents, who are from out of state and unable to visit as frequently as Afonso would have expected given travel bans. Not being able to have visitors while she was at the hospital though helped Afonso focus on important skills such as learning to breastfeed her baby. "Another perk is living in a country setting," she says. "I don't feel the pressure of having to go out."
Thinking about other parents who are settling into a new normal and those who will soon deliver, Afonso says it is important to enjoy the little things. "We've had a few morning feedings as the sun is coming up. Sometimes I bring Orion outside to look at the nighttime sky; he has even witnessed a few meteor showers at his young age.
He enjoys listening to the birds and seeing his new surroundings. "I have appreciated the midwives' passion, how they have made me feel at ease, and just being there every step of the way."
Courtney Afonso, June 2020
---
Trepidation about your Impending Birth? Enjoy your Space at the Hospital, Recover however it Works for you
"People have been asking me, "What was it like to give birth during COVID? How was it so different from giving birth not during a pandemic?" I tell them, this time was actually better!
Prenatal care via telehealth visits as oppose to office visits every week have their pros: no weighing in, no peeing in a cup every week; and cons: feeling disconnected from the health care system, feeling less of a sense of urgency or gravity to the impending birth of my baby.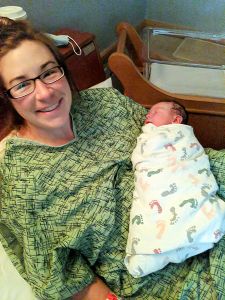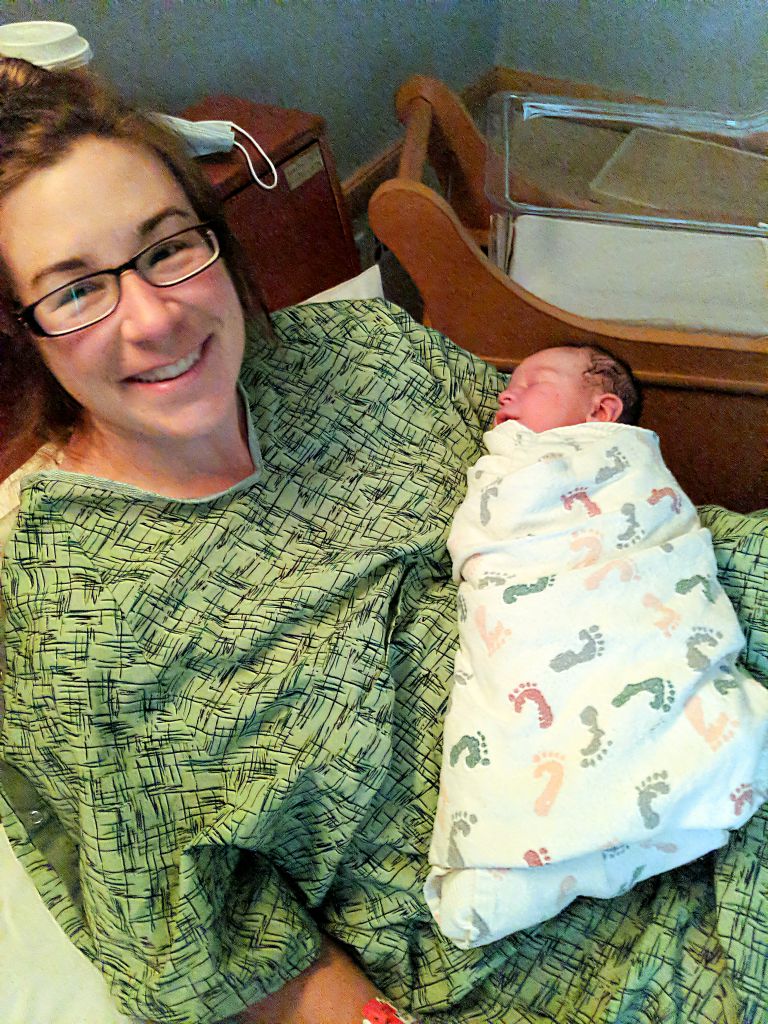 Once in the delivery room though, despite the voluntary COVID test, and nurses and midwives in full PPE, the environment was welcoming and comfortable. Throughout my labor and delivery, I found the nurses to be calmer, and perhaps more attentive than my previous birth experience. The use of nitrous oxide was just being allowed again, which helped immensely.
My husband was with me the entire time, and we had planned for him to not be able to leave the hospital. The week prior to giving birth, CDH started to allow two visitors, but we opted to discourage anyone from coming. I have to say, because the number of visitors was strictly limited, the entire maternity ward was quieter, the energy level much lower and more stable, almost serene. Because of this I felt like the nurses, midwives, and staff were more attentive, less distracted, and better able to do their jobs.
My first L&D experience at CDH in 2018 was markedly different. My labor and delivery were long and arduous, 63+ hours start to finish, and therefore my recovery was slow. Air hurt on my skin. My daughter latched so well, so quickly, and so strongly, that my body was not prepared for. I had stitches. Hormones. I needed space to recover, but it's so hard to turn away visitors who are so happy to see you and the baby.
This time, while I was prepared for an equally awful recovery, at least this time I knew I would have the space I needed to recover, and not worry about how messy that process may be.
Fortunately, that awful recovery didn't come to pass. No stitches. L&D only 21 hours. Better grasp on my hormones. Space. Quiet.
By the time we were discharged, I actually felt prepared to go home. I didn't cry all the way home this time. I knew at home we wouldn't have any visitors either, and it really took so much pressure off, not feeling the need to entertain people or have the house clean while I was trying to recover.
My husband never left my side, my mom was keeping the house and the other kids clean and fed. All of our nurses at CDH were absolutely wonderful, from start to finish. Even the anesthesiologist helped to educate the L&D nurse in training while he placed my epidural, which I respected. I even recognized some familiar faces from my first birth experience (Stacey Hurley), which was lovely.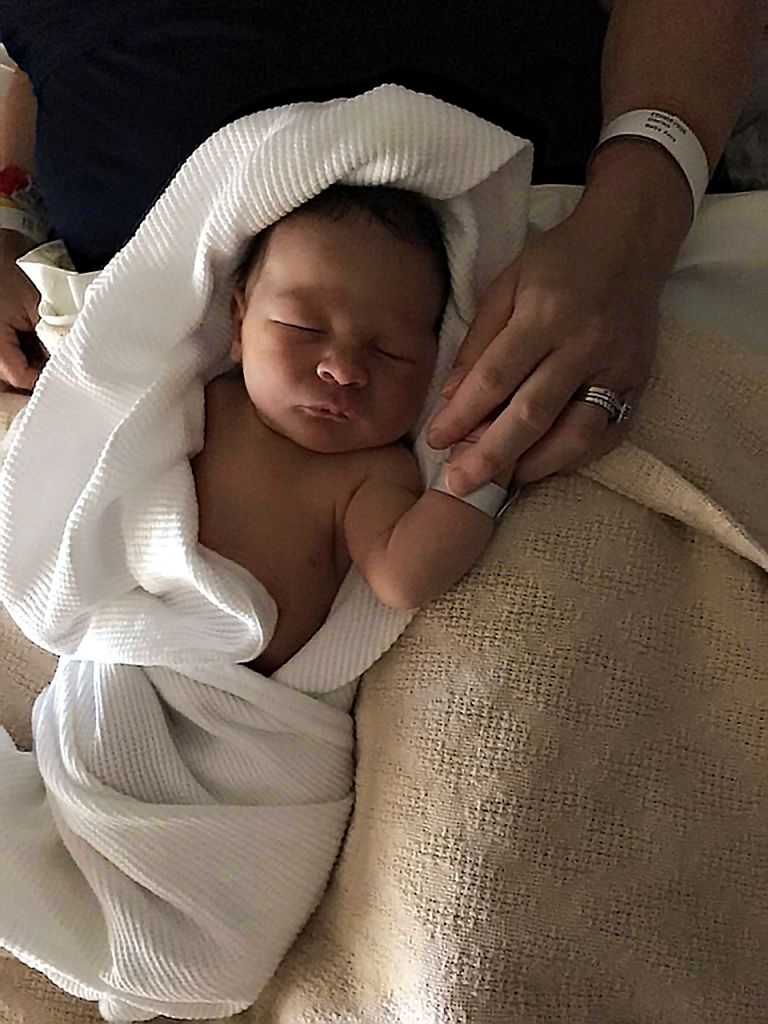 Since we've had our newborn home, the weeks have passed quickly. Target drive-up and Stop & Shop pick up have become lifesavers, because I definitely can't bring a toddler and a newborn into a store.
I've officially left my outside job for good. The COVID economy has made it nearly impossible for parents to also have careers, with childcare either being too expensive or unattainable, and many needing to fill the shoes of educators for their children. We are among those for whom going to work would cost almost as much, if not more than I would earn. My primary job now is mother and wife, keeper of all important things. It's a double-edged sword not being employed: living on my own schedule is liberating, but I miss out on socialization as well as fulfilling another purpose beyond my family. I realize though, that I miss the workplace environment of a year or two ago, not what is out there now.
The only people my children have seen are their grandparents. The only place I bring them outside of the home is the barn to see our horse. We miss our family, our friends, but the most important thing is that everyone stay healthy.
Staying healthy for us looks different than for others, given that we have three family members with compromised immune systems. Logically, I know the world won't always be this way. Vaccines will be manufactured and administered, treatment plans will be fine-tuned, and gradually the world will resume normal activities.
Until then, we enjoy our little world at home, I enjoy the release of pressure to be everything to anyone except my family, and look forward to days of the entire family meeting our youngest.
To anyone with trepidation about their impending birth, I tell them the nurses, midwives, doctors and staff are more amazing than ever. I encourage them to enjoy their space at the hospital, recover however works for you, without worrying about receiving visitors. Soak up all your individual time with your family and your newborn. You don't have to share if you don't want to. If anyone offers, accept the help you feel comfortable with, and the best is a doorstep food drop-off!
All the staff there are wonderful in their own way, and deserve all the accolades I could possibly conjure up."
Amy Hudson O'Brien, August 2020
---
Proud to Be a Cooley Baby
We are thankful for the birthing experience we had with the incredible team at the Cooley Dickinson Childbirth Center. Our memories of that time and the nurses and midwives who helped us bring our daughter into the world hold a very special place in our hearts.
My partner's name is Yetta and our baby's name is Elliot (Ellie for short). She was born on July 9, 2020.
I was in prodromal labor at home for 3 days prior to entering the hospital and a low dose of Pitocin kickstarted my labor into high gear. We were then in the hospital for 4 days. The nurses and midwives made us feel so cared for. Each one had their individual style and we loved getting to know everyone.
Ellie is our first baby so even though we had prepared, we didn't know exactly what to expect. On top of that, we are recent NYC transplants, staying with my parents as we all deal with COVID-19 (I grew up in Amherst, Yetta grew up in New York). The challenges of corona made us even more unsure of what to expect. My biggest fear was having to give birth alone in a pandemic. I feel so lucky that I not only had the loving care of my partner but the focused care of the nurses and midwives every step of the way. We think of Cooley Dickinson as the silver lining of the pandemic and having to leave the city (not to mention the extensive resources that we would certainly not have had in NYC: a hydrotherapy birthing tub in a room larger than our apartment, 4 different private rooms, nurses and midwives who spent hours with us; bonding, laughing and caring for us, nitrous oxide, and copious popsicles).
It was immediately apparent that the women at the Cooley Dickinson Childbirth Center live their philosophy of empowering women in childbirth, and actively bring to that belief an intelligent thoughtful patient-centered approach to their care, which then inspired us to be able to be our best selves in the process.
As we integrate into a COVID-19 world with Ellie and try to navigate this new and often scary world, I think the advice I would give new parents during this time is to continue to engage in that patient-centered approach. Show up and ask questions, as many questions as you have even if they seem silly. Make decisions and in the process build trust with your health care providers. I would also want to remind new parents to not be so hard on themselves. You are doing your best and that's enough. Practice self-care. Be loving to yourself and your body. What you're doing is incredible. Be proud.
We will be telling Ellie about our Cooley Dickinson birthing experience for her whole life and I believe she is already proud to be a Cooley baby.
Molly Bryck, Yetta G. Kurland (and baby Elliot Jackson Kurland)