Breastfeeding/Chestfeeding Support and Education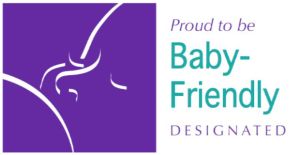 Helping You Get the Skills to Feel Comfortable Breastfeeding/Chestfeeding Your Baby
Cooley Dickinson Hospital's Childbirth Center is committed to educating and supporting families with infant feeding. Services are provided by International Board Certified Lactation Consultants.
To speak with a lactation specialist, call 413-582-2096.
Prenatal Breastfeeding/Chestfeeding Education
Breastfeeding/chestfeeding education is part of the 5 week Basics of Childbirth Education and Relaxation for Birth Virtual Class (click here to register). One session will cover breastfeeding/chestfeeding education with a Lactation Specialist.  You will have opportunities to have questions answered.
You can also now take the breastfeeding/chestfeeding portion of the above class independently (click here to learn more).
Feel free to contact the lactation department before your baby is born with any questions you may have.
Outpatient Breastfeeding/Chestfeeding Support
We offer support for you and your baby even after you are discharged from the hospital.  Many questions can be answered with a simple telephone call.  If further support is needed, we can schedule an appointment for a virtual or in-person visit and offer personalized, hands-on help.
Lactation specialists are available most days of the week. We are frequently out of the office working with families so leave us a message and we will return your call within 24 hours.
Please note, if you have a concern that is of an urgent nature, call your provider or family doctor.
Lactation can be reached at 413-582-2096.
The Lactation office is located on the first floor of the hospital across the hall from the Childbirth Center. View a photo of the entrance from the hallway.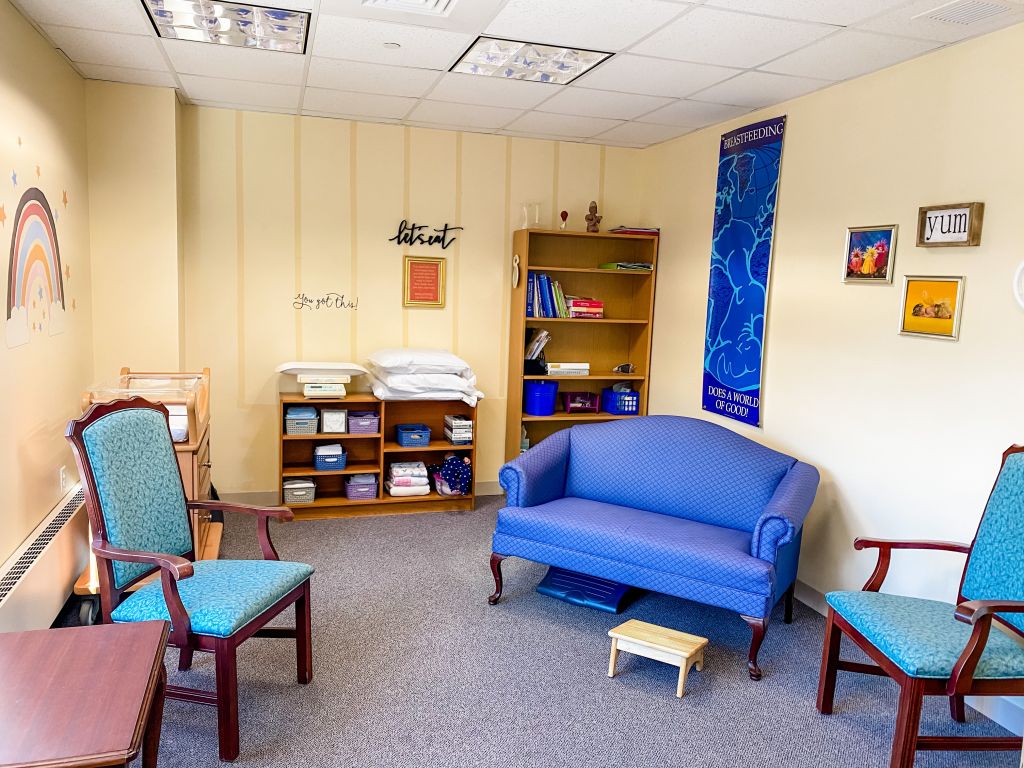 Breast Pumps and Breastfeeding/Chestfeeding Supplies
Call our office if you need assistance in renting a hospital grade breast pump. We do not rent pumps at Cooley Dickinson but can help connect you with appropriate services.
We can also offer support with where to purchase breastfeeding supplies in our community.
If you have not yet received your personal breast pump through insurance, the lactation specialists can help you with this while you are with us on the childbirth center.
The following pumps are typically available: *
Spectra S2
Spectra 9
Medela Pump In Style
with MaxFlow
If you have questions regarding the insurance pump, please call our office. If you are having technical trouble with your personal use pump, please contact the manufacturer through their website.
*Additional pump options may be available through your insurance for an upgrade fee.
Meet our Lactation Specialists
| | | |
| --- | --- | --- |
| Lori Leistyna, IBCLC | Lisa Fitzgerald, OTR/L, IBCLC | Judy Hatch, RN, MSN, IBCLC |
| | | |
Resources
The following are links to useful breastfeeding resources: