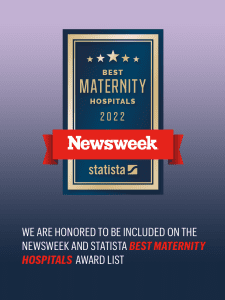 At our Childbirth Center, Cooley Babies keep arriving and thriving with support from our caring team of expert midwives, nurses, providers and others. We're excited to get back to activities that celebrate the Cooley Babies in our lives, including the photo submissions that light up your social media feed with pictures of Cooley Babies of all ages.
---
Welcome to the Family!
If you're a Cooley Baby or if you love someone who is, you're in the right place. This is the space for everyone born at Cooley Dickinson Hospital and their families. Share your Cooley Baby pride. See baby photos, listen to our Cooley Baby tunes on Spotify, and follow us on Instagram to learn more about our upcoming Virtual Photo Booth events.
---
Search #imacooleybaby on Instagram to see all the Cooley Babies, and share your own photos!
---
Cooley Baby Tunes
Check out our Cooley Baby Playlists on Spotify
*NEW* SPRING IN YOUR STEP *NEW* 
The days are getting longer and the flowers are blooming.
It's Spring in New England!
Enjoy these tunes inspired by sunshine, BBQs, and quality time outdoors with family.
Family Game Night
Here's a fun, upbeat Spotify playlist for activity time with your Cooley Baby.
Nap Time
Need to get your Cooley Baby off to sleep? Check out the lullabies and gentle tunes on this special Spotify playlist.
Northampton, MA Artists
Cooley Babies aren't the only great thing to come from our area. Meet a few of the many accomplished musicians with a NoHo connection in this Spotify playlist.