A Positive Place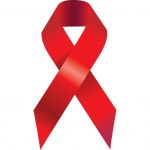 A Positive Place has been providing confidential and comprehensive HIV care and prevention in Hampshire County and surrounding areas since 1991. The program was created to respond to a full blown medical crisis for people living and dying with AIDS right here in our community.
Today, the face of HIV and AIDS has changed dramatically, and so has our work at A Positive Place. We now have the medical tools and vision to test people on demand, detect HIV early, treat every HIV+ person, prevent the spread of the virus, and see an end to the epidemic.  At A Positive Place we have created interdisciplinary teams, innovative services, and culturally rooted programs that help us exceed national goals to improve quality of life, eliminate inequities of care, and prevent transmission of the virus.
We offer our services with an open door policy. If you've tested positive for HIV, we'll meet you where you are—with compassion, not blame, and an open heart, not a closed mind. We're committed to motivating you to carve out your own path to a rich, healthy life, and to reclaim your dignity.
A Positive Place offers services at our offices in downtown Northampton, and in homes, doctor's offices, hospitals and long term care facilities, cafes, and other personal and social spaces as needed to serve our diverse clientele. We embrace a diversity of lifestyles and cultures rather than judge, discriminate, and stigmatize.
PROGRAMS & SERVICES
Medical and social case management
Government benefits, health insurance, and drug reimbursement application and advocacy
Housing search, support and subsidies; rental and utilities assistance
HIV education, positive prevention, risk reduction
Peer navigation, recovery support and coaching
Crisis management
Medical transportation and emergency food assistance
Referral to treatment, legal, dental, counseling, and other resources
We know that people's lives are complicated and good health starts where we live, work, play, or pray. If you're currently homeless; if you're staring at a choice between paying for your medication or feeding your kids; if you're struggling with addiction issues or worried that your work colleagues will find out you are positive, it can be hard to focus on your health. If you can bring yourself to walk through our doors, we'll help you, with all of it.
Support for our program comes through grant funding as well as from generous gifts from individuals like you. To make a gift today, please visit our donation page.  To ensure that your gift is directed to A Positive Place, select "Other" under the designation line and enter "A Positive Place."  Thank you for your support.