UPDATE 7-6-2021:
Visitor Policy Update/Política Actualizada Para Visitantes 
ENGLISH
Updated Visitor Policy
In each patient's recovery, we recognize the importance of support from family and friends.
Cooley Dickinson Hospital
Inpatients are allowed two adult (0ver 18) visitors per day between the hours of 12 noon to 7 pm, 7 days a week.
For the inpatient Behavioral Health unit, one visitor per day is allowed Monday through Friday from 5:15 to 6:45 pm, weekends and holidays from 2 to 5 pm.
Visitors are required to wear a facility-issued mask, and are asked to clean their hands often and maintain physical distancing.
The policy applies to visitors for inpatients who are not on enhanced respiratory isolations, with restrictions related to screening and visitation hours.
Cooley Dickinson Emergency Department and Outpatient Areas
All Emergency Department (ED) patients are allowed one adult visitor. We respectfully request the same visitor stay with the patient throughout the patient's ED visit.
Surgical Day Care, Endoscopy and Cardiovascular Interventional Suite patients are allowed one adult visitor. Visitors can wait in the Kittredge Surgery Center waiting area. At this time, visitors are not allowed in the Post-Anesthesia Care Unit (PACU).
Keeping you and our patients safe are our top priorities. Thank you for your understanding!
(updated 7/6/21)
ESPAÑOL
Política para visitantes actualizada, efectiva a partir del 6 de julio del 2021
Reconocemos la importancia del apoyo por parte de la familia y amigos para la recuperación de los pacientes.
Hospital Cooley Dickinson
Se les permite a los pacientes hospitalizados 2 visitantes adultos (mayores de 18 años) al día en las horas comprendidas entre las 12 del mediodía y las 7 pm, los 7 días de la semana.
A los pacientes hospitalizados en la Unidad de salud mental, se les permite un visitante al día de lunes a Viernes desde las 5:15 a las 6:45 pm, fines de semana y días feriados desde las 2 hasta las 5 pm.
Se requiere que los visitantes utilicen una mascarilla proporcionada por el hospital, y se les solicita que se limpien las manos frecuentemente y mantengan distancia física.
La política se aplica a todos los visitantes de pacientes hospitalizados que no se encuentren en aislamiento respiratorio, con restricciones relacionadas al horario de visitas y detección.
Departamento de emergencias y áreas para pacientes ambulatorios
Se les permite un visitante adulto a todos los pacientes en el Departamento de emergencias (ED por sus siglas en inglés). Respetuosamente solicitamos que el mismo visitante permanezca con el paciente durante toda su estadía en el Departamento de emergencias.
Se les permite un visitante adulto a los pacientes de Cirugías ambulatorias, Endoscopia y de la Sala de intervención cardiovascular. Los visitantes pueden esperar en la sala de espera del centro de cirugía Kittredge (Kittredge Surgery Center en inglés). Por el momento, no se permiten visitantes en la Unidad de atención posterior a la anestesia (PACU por sus siglas en ingles).
El mantenerlo a usted y a nuestros pacientes a salvo es nuestra mayor prioridad. ¡Gracias por entender!
---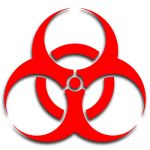 Infection Prevention
Cooley Dickinson Health Care takes every precaution to ensure the lowest possible risk of patient infection in the hospital and at all of its Medical Group practices, labs and other locations. At Cooley Dickinson Hospital, particular attention is paid to perpetual monitoring and implementation of improvement efforts, and we typically report exceptionally low infection rates (60-70 infections out of more than 9,000 admissions, or less than 1%). Hospital-acquired infections are nonetheless a serious concern in every medical, surgical and birthing environment, and Cooley Dickinson employs every tool at its disposal to continue to minimize risk, including:
Things we do to prevent you from getting an infection:
Electronic Hand Hygiene Monitoring: Hand cleaners and sanitizers in patient care areas are equipped with electronic counters which record the number of times they are used during the course of a shift. These numbers are then correlated electronically with information on unit type, staffing and patient volume and used to monitor the efficacy of our hand hygiene initiatives. Cooley Dickinson was an early adopter of this groundbreaking technology, and published an instructional article to help assist other health care organizations in its implementation.
Preventing Surgical Site Infections: We have teams of surgeons, nurses, scrub techs, quality and infection prevention staff who review the latest literature and best practices and improve care for surgical and birthing patients. We also have new, state-of-the-art operating suites and a central sterile supply department that provide the safest possible environment for our patients, including daily disinfection of ORs and other areas with ultraviolet light.
Preventing Foley Catheter Infections: Cooley Dickinson has a No Harm Team that compiles the skills and talents of staff nurses, physicians, quality and infection prevention professionals that has established education modules for all staff who care for patients with Foley catheters. Hands-on training and new insertion kits are two efforts that have proven effective at lowering infection risk for these patients.
Preventing Central Line-associated Bloodstream Infections: We have implemented bundles of best practices during insertion and for ongoing care of the lines, which are used in chemotherapy, dialysis treatment and long-term intravenous nutrient and medication delivery.
Staff Immunization: Cooley Dickinson also regards the responsibility of its staff to contribute to infection prevention efforts as a serious requisite of their positions. We require that all staff be vaccinated annually for influenza ("flu") virus, that they be immunized against measles, mumps and rubella, and that staff who work with infants are additionally immunized against pertussis (whooping cough). Staff who have not been immunized for flu are required to wear surgical masks during the flu season.
Things we do ensure a safe environment:
Ultraviolet Light Disinfection: We use pulsed UV light to disinfect operating suites, patient rooms and other clinical areas daily. See the spotlight section below to learn more about this important, innovative technology.
Air and Water monitoring: We monitor our air and water quality on a regular basis and have a detailed plan to prevent infections.
Safety Rounds: An interdisciplinary team drawn from our Infection Prevention, Security, Maintenance and Environmental Services departments performs weekly safety rounds in collaboration with the Northampton Fire Department, to inspect both clinical and non-clinical areas.
Drills: We perform an annual mass immunization drill that both quickly immunizes the bulk of our staff against annual influenza virus and serves as a mobilization drill for emergency capacity testing in an infection/outbreak scenario.
---
Resources and information on Infection Prevention and Public Health
The Massachusetts Department of Public Health is a good resource for many common questions about a broad range of infection prevention issues. Some of the most requested topics are listed below.
                                                                                 Click for information on:
♦   Fact sheets for (multiple) infectious diseases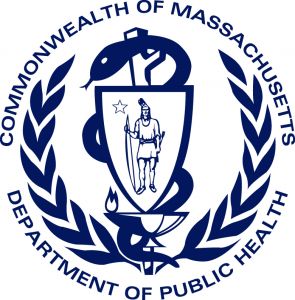 ♦   Fact sheets for sexually transmitted diseases (STDs)
♦   Antibiotic resistance and MRSA
♦   Bedbugs
♦   Food Safety
♦   Foodborne illness
♦   Handwashing education materials*
♦   Immunization (vaccination)
♦   Mosquito-borne diseases
♦   Preventing Healthcare-associated infections (HAIs)
♦   Tick-borne diseases
♦   Tuberculosis prevention and control
♦   Zika virus
* for the public, food handlers and healthcare providers.
---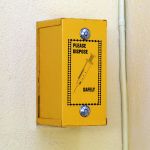 Sharps: Safe Disposal of Needles, Syringes and Lancets
Cooley Dickinson receives a large number of calls about how to dispose of needles and syringes safely. Since 2012 there has been a statewide ban on disposal of needles, syringes and lancets (sharps) in household trash. Depending on the town, sharps may be disposed of at police or fire stations, or can be disposed of on special hazardous waste disposal days. A list of syringe and needle disposal sites in the Commonwealth of Massachusetts can be found HERE.