UPDATE 12-10-2020:
Visitor Policy Update/Política Actualizada Para Visitantes 
ENGLISH
Visitor Policy Update: 12-10-2020
Effective Thursday, Dec. 10 at noon, we are no longer allowing visitors at Cooley Dickinson Hospital given the daily increase in COVID-19 infection rates in our community as well as at the hospital.
Limited exceptions will be made in some areas including end-of-life care; if the patient is unable to communicate for themselves; or at the discretion of the care team. If an exception is granted, only one visitor will be allowed during the patient's stay.
For the Childbirth Center, one labor support person will be allowed and must remain with their partner for the duration of the laboring person's hospital stay. If the visitor chooses to leave the Childbirth Center, they will not be able to come back in.
Ambulatory services, such as lab and diagnostic imaging, are open and are caring for outpatients following our Safe Care Commitment, and the procedures that have been put in place to appropriately socially distance patients and to allow for cleaning between patients remain in effect.
Cooley Dickinson Medical Group practices, Rehab services, and urgent care also continue to see patients in person and virtually.
We are putting these visitor restrictions in place to protect our patients and workforce, and to continue to provide the safest care possible during this latest surge of the pandemic. Keeping our community safe is our top priority.
We greatly appreciate your cooperation during these difficult times. If you have questions, please speak with the Childbirth Center shift charge nurse. Thank you.
ESPAÑOL
Política Actualizada para Visitantes: 10 de Diciembre de 2020
Efectiva a partir del jueves 10 de diciembre al mediodía, no permitiremos visitantes en el Hospital Cooley Dickinson debido al aumento diario en las tasas de infección por COVID-19  en nuestra comunidad así como también en el hospital.
Se harán excepciones limitadas en algunas áreas incluyendo atención para el final de la vida; si el paciente no se puede comunicar por sí mismo o a la discreción del equipo de atención médica. Si se concede una excepción, se permitirá un solo visitante durante la estadía del paciente.
Para la Maternidad, se permitirá solo una persona de apoyo para el parto y deberá permanecer con su pareja durante toda la estadía de la persona dando a luz. Si el visitante decide salir de la Maternidad no podrá volver a entrar.
Los servicios ambulatorios, tales como el laboratorio y servicios de diagnósticos por imágenes se encuentran  abiertos proporcionando atención a nuestros pacientes siguiendo nuestro Compromiso de atención segura y los procedimientos  que se han implementado a fin de distanciar apropiadamente a los pacientes y permitiendo que siga en vigor el tiempo necesario para limpieza entre pacientes.
Las prácticas del Grupo médico de Cooley Dickinson, los Servicios de Rehabilitación y Cuidados de Urgencias también continúan viendo pacientes en persona y virtualmente.
Estamos implementando estas restricciones de visitantes para proteger a nuestros pacientes y fuerza laboral para continuar brindando la atención más segura posible durante esta última oleada de la pandemia. Mantener a nuestra comunidad a salvo es nuestra  máxima prioridad.
Apreciamos tremendamente su cooperación durante estos tiempos difíciles. Si tiene preguntas, por favor hable con la enfermera encargada de turno de la Maternidad. Gracias
---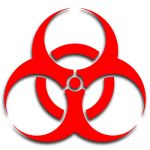 Infection Prevention
Cooley Dickinson Health Care takes every precaution to ensure the lowest possible risk of patient infection in the hospital and at all of its Medical Group practices, labs and other locations. At Cooley Dickinson Hospital, particular attention is paid to perpetual monitoring and implementation of improvement efforts, and we typically report exceptionally low infection rates (60-70 infections out of more than 9,000 admissions, or less than 1%). Hospital-acquired infections are nonetheless a serious concern in every medical, surgical and birthing environment, and Cooley Dickinson employs every tool at its disposal to continue to minimize risk, including:
Things we do to prevent you from getting an infection:
Electronic Hand Hygiene Monitoring: Hand cleaners and sanitizers in patient care areas are equipped with electronic counters which record the number of times they are used during the course of a shift. These numbers are then correlated electronically with information on unit type, staffing and patient volume and used to monitor the efficacy of our hand hygiene initiatives. Cooley Dickinson was an early adopter of this groundbreaking technology, and published an instructional article to help assist other health care organizations in its implementation.
Preventing Surgical Site Infections: We have teams of surgeons, nurses, scrub techs, quality and infection prevention staff who review the latest literature and best practices and improve care for surgical and birthing patients. We also have new, state-of-the-art operating suites and a central sterile supply department that provide the safest possible environment for our patients, including daily disinfection of ORs and other areas with ultraviolet light.
Preventing Foley Catheter Infections: Cooley Dickinson has a No Harm Team that compiles the skills and talents of staff nurses, physicians, quality and infection prevention professionals that has established education modules for all staff who care for patients with Foley catheters. Hands-on training and new insertion kits are two efforts that have proven effective at lowering infection risk for these patients.
Preventing Central Line-associated Bloodstream Infections: We have implemented bundles of best practices during insertion and for ongoing care of the lines, which are used in chemotherapy, dialysis treatment and long-term intravenous nutrient and medication delivery.
Staff Immunization: Cooley Dickinson also regards the responsibility of its staff to contribute to infection prevention efforts as a serious requisite of their positions. We require that all staff be vaccinated annually for influenza ("flu") virus, that they be immunized against measles, mumps and rubella, and that staff who work with infants are additionally immunized against pertussis (whooping cough). Staff who have not been immunized for flu are required to wear surgical masks during the flu season.
Things we do ensure a safe environment:
Ultraviolet Light Disinfection: We use pulsed UV light to disinfect operating suites, patient rooms and other clinical areas daily. See the spotlight section below to learn more about this important, innovative technology.
Air and Water monitoring: We monitor our air and water quality on a regular basis and have a detailed plan to prevent infections.
Safety Rounds: An interdisciplinary team drawn from our Infection Prevention, Security, Maintenance and Environmental Services departments performs weekly safety rounds in collaboration with the Northampton Fire Department, to inspect both clinical and non-clinical areas.
Drills: We perform an annual mass immunization drill that both quickly immunizes the bulk of our staff against annual influenza virus and serves as a mobilization drill for emergency capacity testing in an infection/outbreak scenario.
---
Resources and information on Infection Prevention and Public Health
The Massachusetts Department of Public Health is a good resource for many common questions about a broad range of infection prevention issues. Some of the most requested topics are listed below.
                                                                                 Click for information on:
♦   Fact sheets for (multiple) infectious diseases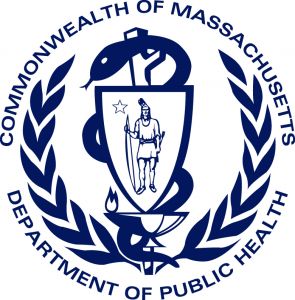 ♦   Fact sheets for sexually transmitted diseases (STDs)
♦   Antibiotic resistance and MRSA
♦   Bedbugs
♦   Food Safety
♦   Foodborne illness
♦   Handwashing education materials*
♦   Immunization (vaccination)
♦   Mosquito-borne diseases
♦   Preventing Healthcare-associated infections (HAIs)
♦   Tick-borne diseases
♦   Tuberculosis prevention and control
♦   Zika virus
* for the public, food handlers and healthcare providers.
---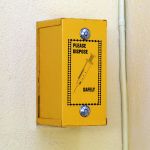 Sharps: Safe Disposal of Needles, Syringes and Lancets
Cooley Dickinson receives a large number of calls about how to dispose of needles and syringes safely. Since 2012 there has been a statewide ban on disposal of needles, syringes and lancets (sharps) in household trash. Depending on the town, sharps may be disposed of at police or fire stations, or can be disposed of on special hazardous waste disposal days. A list of syringe and needle disposal sites in the Commonwealth of Massachusetts can be found HERE.