Seth
For someone who has always worked as a caregiver, Seth Dunn of Florence, MA, has now experienced what it's like to need life-saving care.
Dunn, a licensed social worker by training, became as vulnerable as the people he treats when doctors discovered a lesion on his brain. For this father, husband, friend, advocate, therapist, professor, and self-described "active guy," cancer was about to interrupt his well-established life.
"So many people with cancer don't want to talk about it. They shut down," said Dunn, age 66. "I made a conscious decision to face cancer. The effect was liberating, and telling my story may help somebody else."
Left-Side Symptoms
After experiencing what he described as "odd symptoms," nearly 18 months ago, Dunn scheduled an appointment with his primary care physician Henry Simkin, MD.
"I was unsteady on my left side and would unknowingly crash into things when I was walking. When I swam in the pool, I would veer to the left. Same with driving," recalled Dunn.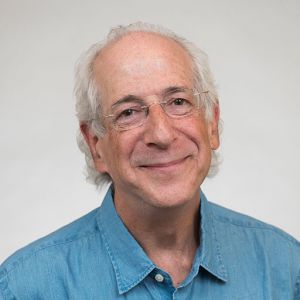 "Even though Dr. Simkin didn't know what was wrong with me," Dunn noted, "he referred me for several medical appointments and diagnostic tests, including one where doctors extracted a tissue sample from my brain." He also consulted with Lindsay Rockwell, DO, a medical oncologist and medical director of the Mass General Cancer Center at Cooley Dickinson Hospital.
Aggressive Disease
Upon seeing the pathology report, Rockwell confirmed the likelihood of central nervous system lymphoma. She contacted her colleagues at the Mass General Cancer Center in Boston.
"CNS lymphoma is rare, and it can be an aggressive disease. If you were my brother," Rockwell recalls telling Dunn, "I would want you to have the option to pursue medical care with doctors who treat this type of cancer more often than we do here at a community hospital."
Rockwell had confidence that a referral to the Mass General Cancer Center was the best next step. Because of Cooley Dickinson's connection to the Mass General Cancer Center, Rockwell said it's as if the Mass General Cancer Center specialists in Boston are across the hall or down the street. "They are accessible and so collegial. This is a tangible benefit of our affiliation with Mass General."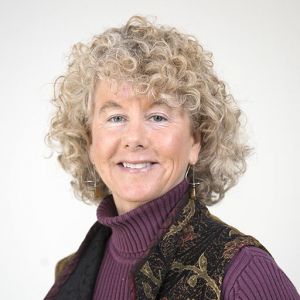 Rockwell made the referral for Dunn on a Tuesday. Wednesday evening, Dunn received a call from the Mass General Cancer Center informing him that a bed was available. "By 10 am on Thursday I was admitted and under the care of some of the finest cancer specialists in the world," he said.
Over the next few days, Dunn remembers meeting a variety of cancer specialists and receiving what he calls "every test known to humanity." Mass General Cancer Center clinicians confirmed the diagnosis of central nervous system lymphoma, a disease in which malignant (cancer) cells form in the lymph tissue of the brain and/ or the spinal cord. "Right off the bat I knew I was in the right place," Dunn said.
"A Very Difficult Time"
For the next three months, Dunn underwent a chemotherapy regimen that was designed to slow the growth of the cancer cells by impacting the most rapidly dividing cells. This regimen required treatment at Mass General as an inpatient where Dunn received high doses of chemotherapy. Another portion of his treatment—outpatient infusion therapy—was done at the Mass General Cancer Center at Cooley Dickinson Hospital.
"Dr. Rockwell worked with the Mass General Cancer Center in Boston so I could get the outpatient treatment here in Northampton," Dunn noted, who was grateful for the "off weeks" when he could stay close to his home, friends, and family in Florence.
The weeks of the chemotherapy regimen prepared Dunn's body for the next step in his treatment. On March 28, 2017, Dunn underwent an autologous bone marrow transplant, a procedure in which his bone marrow was removed, stored, and then given back after intensive chemotherapy treatment.
"The hardest part was getting the high dose chemo," said Dunn. He recalls not looking good. "My skin was grey. I lost weight; my hair fell out. And I temporarily lost my sense of taste. It took me a long time to recover, but I have."
Tremendous Appreciation
Now more than a year out from his last cancer treatment on May 2, 2017 and at "90% of his activities" which include swimming, working full-time at ServiceNet, a social service agency, and teaching part-time, Dunn often reflects on all that he has been through.
Standing out from the complex medical care Dunn endured are snapshots of interactions with the people he encountered along his journey. He calls them glimpses of humanity.

"It was remarkable. People consistently went above and beyond," Dunn noted. "And I just can't say enough about Medical Oncologist Areej El-Jawahri, MD. I am so grateful to have access to world-class clinicians."
"Within 48 hours, Dr. Rockwell referred me to the Mass General Cancer Center and they confirmed my diagnosis. The people who cleaned my hospital room showed such empathy. Dr. DeFilipp, my hematologist at Mass General, went out of his way to bring me home-made soup from a Kosher deli when I told him that chemo had impacted my ability to taste."
Dunn says he appreciates having been able to see world-class clinicians, nurses and specialists; and praises the shuttle that takes him from Northampton to Boston for his follow-up appointments at the Mass General Cancer Center. As a social worker and patient advocate, Dunn is even more grateful that the people in this community—who are from all walks of life—can access this level of care.
"What I went through speaks to the good fortune of the people of the Pioneer Valley. When you are sick," added Dunn, "it's very hard to navigate and advocate for yourself. For me, I was so fortunate. These people saved my life."