Please click here for the latest policies on visiting the Childbirth Center and Ob-Gyn & Midwifery practices.
---
Overview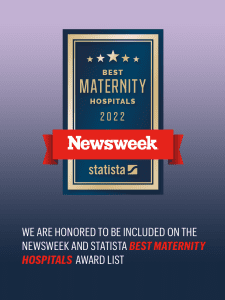 Comprehensive and sensitive health care as unique as you: That's what you'll find at Cooley Dickinson Medical Group ObGyn & Midwifery, no matter your stage of life or state of health. We're dedicated to moving health care forward in the Pioneer Valley with a full range of services, including pregnancy, childbirth and midwifery services as well as comprehensive gynecology care and breast health services.
Our programs and services include:
Adolescent GYN Health/First GYN exam
Childbirth Center
Care for trans men, genderqueer and gender-nonconforming individuals
Contraceptive Management (birth control)
Fertility counseling and treatment, intrauterine insemination, reproductive health
Gynecology
Mammography
Menopause Care
Midwifery Services
Minimally Invasive Surgery
Obstetrics (pregnancy care)
Osteoporosis Care (bone health)
Pelvic Floor disorders
Reproductive Endocrinology
STI/sexually transmitted infections
Urinary Incontinence (loss of bladder control)
Vaginal/Vulvar diseases and disorders
With four area locations, we offer the convenience of high-quality health care close to where you live and work:
Promoting your health, your way
Our team is dedicated to improving the health of the region's women and providing attentive, highly personalized care for you.
When you choose our practice, one of our providers becomes your partner in health. They will also coordinate the efforts of our entire team – obstetricians, gynecologists, certified nurse midwives, and medical assistants – to ensure your concerns are addressed and your goals are met. We offer compassionate, understanding care for everyone.
Call 413-586-9866 today for an appointment at one of our four ObGyn & Midwifery locations in Northampton and Amherst.
Cooley Dickinson Childbirth Center Earns Baby-Friendly Designation

more

The Cooley Dickinson Childbirth Center recently earned a Baby-Friendly designation from Baby-Friendly USA. Baby-Friendly is a designation that recognizes hospitals and birthing centers that offer an optimal level of care for breastfeeding mothers and their babies.

Learn More

Gestational Diabetes and You

more

Gestational diabetes affects 5-6% of pregnant women. Learn more about preventing and managing this disease and the prognosis for women who develop it.

Learn More