Maternal Fetal Medicine Program
Added Reassurance
For pregnant people with complex conditions, an added level of reassurance.
People with obstetrical risk factors due to age, family history, or previous medical concerns have access to a Mass General maternal fetal medicine specialist at Cooley Dickinson Hospital in Northampton.
Maternal fetal medicine specialists at Cooley Dickinson are available for office consultations for people who meet the criteria for high-risk pregnancies. They offer detailed anatomical survey ultrasounds (level 2 ultrasounds) and consultation for high-risk pregnancies. Appointments are offered at Cooley Dickinson hospital.
Maternal fetal medicine specialists also act as liaisons between Mass General's and Cooley Dickinson's obstetrics departments. As a leader in diagnostic ultrasound, Mass General was among New England's first hospitals to offer first-trimester screening for Down syndrome and other chromosomal abnormalities.
About Our Specialists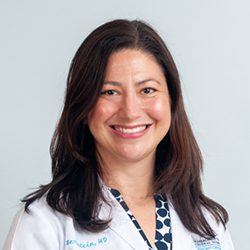 Sarah N. Bernstein, MD, also specializes in Maternal Fetal Medicine at the Massachusetts General Hospital Department of Obstetrics & Gynecology.
She has expertise in obstetric ultrasound, diabetes in pregnancy, virtual visits, prenatal testing and diagnosis, and substance use disorders in pregnancy. She earned her medical degree at the Tel Aviv University Sackler School of Medicine, performed her residency at St. Luke's Roosevelt Hospital in New York City, and completed a fellowship at Magee Womens Hospital at the University of Pittsburgh Medical Center.
.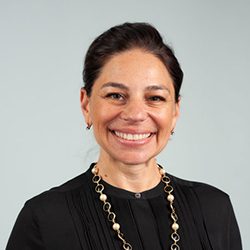 Ilona T. Goldfarb, MD, MPH, is a perinatologist (obstetrician for high risk pregnancies) at the Massachusetts General Hospital Department of Obstetrics & Gynecology.
She specializes in preterm birth, cervical incompetence, Zika exposure in pregnancy, infectious disease complications of pregnancy, advanced maternal age in pregnancy, vaginal birth after cesarean section (VBAC), cardiac disease and hypertension in pregnancy, ultrasound and fetal imaging. She received her MD from the UC Davis School of Medicine, completed a residency at Kaiser Permanente Medical Center and a fellowship at Mass General Hospital. She speaks Russian in addition to English.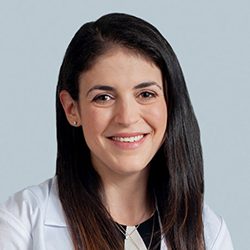 Marti Soffer, MD, MPH, is an obstetrician gynecologist and Maternal Fetal Medicine specialist at Massachusetts General Hospital and an Instructor at Harvard Medical School.
As a Maternal Fetal Medicine specialist, Dr. Soffer is engaged in clinical research and is currently running a randomized controlled trial on the MGH labor floor to determine the effect of positioning on perineal morbidity among those undergoing their first births. Dr. Soffer has clinical interests in the fields of patient counseling, prenatal diagnosis and ultrasound, diabetes in pregnancy, cardiovascular disease in pregnancy, and preterm labor.