Patient Testimonials
Tricia and Megan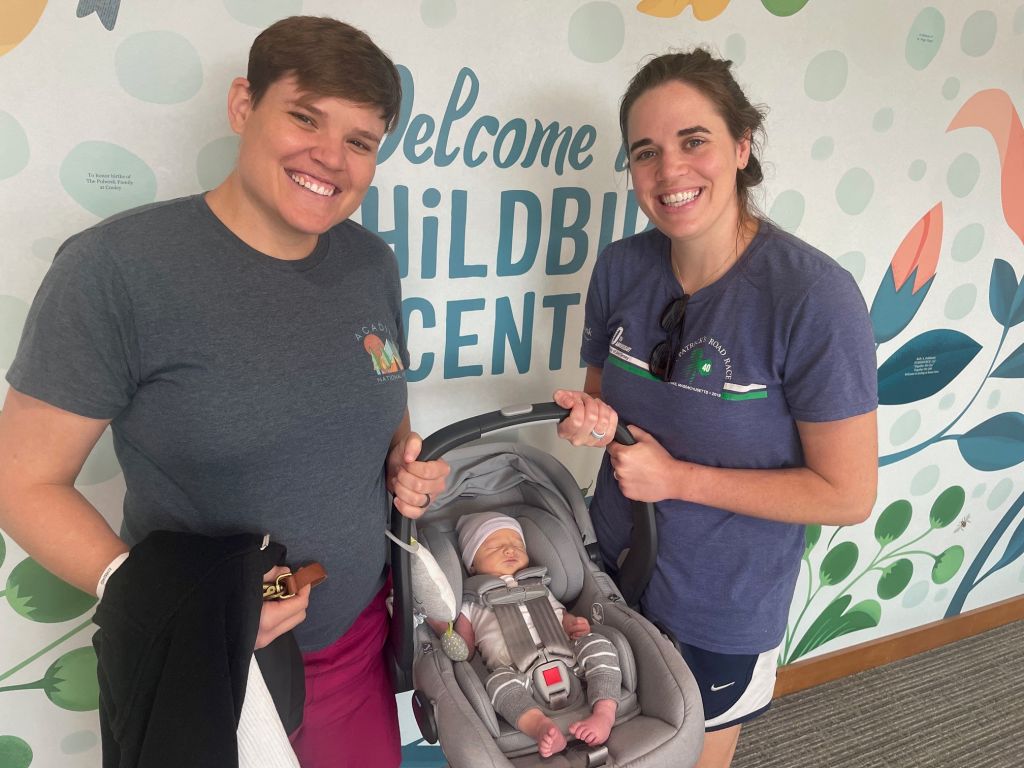 My wife, Megan, and I (Tricia) chose Cooley Dickinson for the birth of our first child for a number of reasons. Our first reason was its LGBTQ awareness and inclusivity. Second was its overall reputation and the positive experience a number of our close friends had using Cooley as their medical provider for the birth of their children. We opted to have our care provided by the midwives in the practice. At Cooley we experienced prenatal, labor and birthing care that was beyond what we could have hoped for.
We had struggled for years with infertility in order to bring our first into being. We had to fight hard and advocate for ourselves constantly during this highly medicalized process. It was exhausting, vulnerable, and often times painful. Cooley was the antithesis to our prior experience. We felt seen, understood, validated and safe at Cooley every step of the way. From our informative and connecting prenatal group, to each of our prenatal appointments, right through labor and birth, and into our postpartum period, the Cooley staff always treated us with the upmost care, respect, and patience. We were used to being dismissed and/or patronized as women in medical settings and their approach and philosophy was incredibly refreshing, comforting and so appreciated. What struck us most was the midwives and nurses ability to be patient and present in order to witness what was happening for us so they could provide appropriate and effective interventions as needed.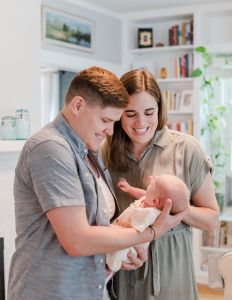 I was induced 11 days past my due date. My labor journey was long and winding but the nurses and midwives were incredibly skilled and patient in getting me to my goal of a vaginal birth. I imagine other practices or hospitals would have pushed me into a c-section as it had been over 24 hours since my water had broken. However, my birthing team (our doula, the nurses, the midwives, and my wife) were truly just that: an AMAZING team. They all worked so seamlessly together and all brought different strengths to the table. I am so incredibly grateful to every one of them and the environment they created in order for me to have such a positive and transformational birthing experience.
There are no other people we would have wanted to help us bring our son into the world with. We feel so lucky we chose Cooley. We bow down to them as they do this most important work of shepherding new life out on to the planet with such skill, kindness and grace.