Online Pregnancy, Parenting & Childbirth Classes
Since the advent of the COVID-19 pandemic, pregnancy and parenting groups at Cooley Dickinson have moved online.
CLICK here FOR INFORMATION ABOUT OUR CHILDBIRTH CLASSES
---
Below is a current schedule of online offerings from our educators (click to access full schedule with links).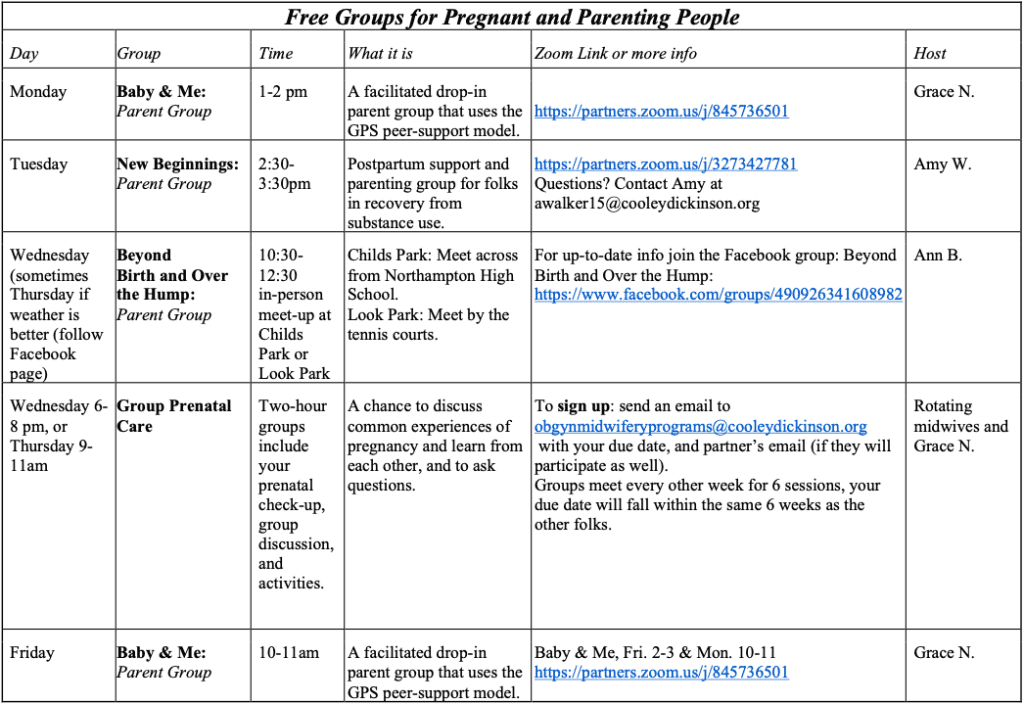 More information can be found at our Events page.