At Oxbow Primary Care, we're committed to taking care of you and your family. Learn about our safe care commitment. Virtual and in-person visits are available.
---
Overview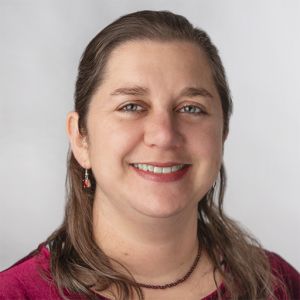 Oxbow Primary Care is Cooley Dickinson's newest primary care practice, located at our newest medical building at 15 Atwood Drive. With providers who have pursued specialties in addition to board certifications in Family Medicine, the practice has particular expertise in prenatal care, obstetrics and birth, pediatrics, and LGBTQ care, and is dedicated to serving families of every variety and of all ages.
The Genesis of Oxbow Primary Care
As a primary care service provider, Cooley Dickinson is constantly pursing ways to improve access for patients and to meet the evolving health care needs of the communities we serve. In addition to providing comprehensive primary care services, the training and skills sets of the provider team at Oxbow will offer some added programming in a primary care setting.
All of the providers at Oxbow have interest and experience in providing LGBTQ-friendly care. Additionally, two of our family medicine physicians provide obstetrics care, which allows them to support patients and families at all phases of their lives. Primary care service is about relationship-building. Oxbow offers another avenue for our patients to establish meaningful relationships with their providers, and to ensure that they are getting great care the way they want it delivered.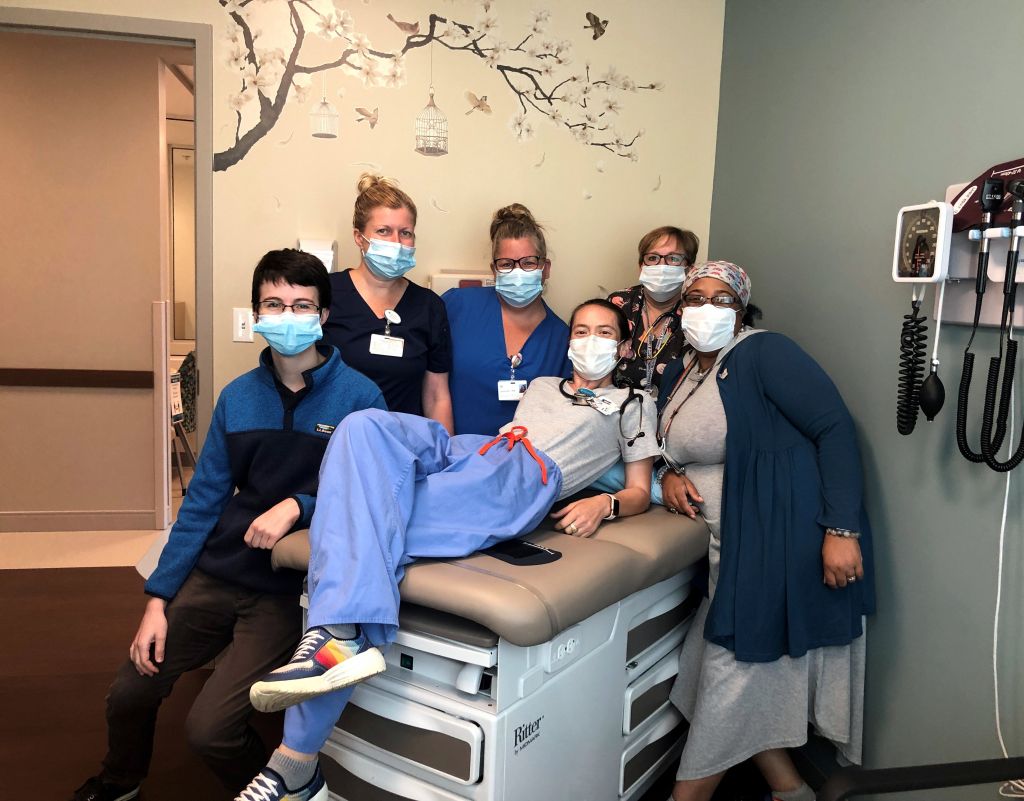 The practice is housed in the brand new building at 15 Atwood Drive, where it shares space with Cooley Dickinson Medical Group Infectious Diseases, Geriatrics, and Cooley Dickinson Medical Group General Surgical Care. The building is the latest in Cooley Dickinson's growing medical complex at the Atwood Health Center, which also includes Northampton Family Medicine; Atwood Internal Medicine; Hampshire Cardiovascular Associates; Women's Health; Neurology; Podiatry; Spine Medicine; Endocrinology; Rheumatology; Integrated Behavioral Health; Rehabilitation Services; and the Diabetes Center, located at 8 Atwood Drive and 22 Atwood Drive. Radiology & Imaging and Lab services are also available in the complex.
In the front parking lot, Cooley Dickinson is pleased to provide free shuttle service to Mass General Hospital, for patients how have been referred for care to our affiliate in Boston.
---
Preventive Health Exam Billing at Partners HealthCare
What is a Preventive Health Exam and is it Covered by My Insurance?
A preventive health exam is an Annual Physical during which your primary care provider will:
Ask you questions about your health
Do a physical examination
Give you advice about how to prevent health problems
Take care of minor health problems or a chronic illness that has not changed
Commercial Health Plans
Under the Affordable Care Act, commercial health plans are required to cover an annual Preventive Health Exam at no cost to the patient (no co-payment, co-insurance or deductible).
Medicare Advantage
Many Medicare Advantage plans will also pay the full cost of Preventive Health Exams as defined in this guide.
Medicare Part B
Annual Wellness Visit
Medicare Part B covers a different version of an annual visit, called a "Medicare Annual Wellness Visit."
During your Medicare Annual Wellness Visit your provider will:
Ask you questions about your health, and family and social history
Provide advice about how to prevent health problems, including a plan for screening in the future
Screen you for depression and other mental health or safety concerns
A Medicare Annual Wellness Visit does not include a physical exam. If your provider does perform a physical exam during your visit to assess your health or treat any medical problems, you may be responsible for a co-insurance or a Medicare Part B deductible payment.
"Welcome to Medicare" Visit
During your first 12 months of enrollment in Medicare Part B, a "Welcome to Medicare" visit is covered, which includes a physical examination.
When Would any of These Annual Health Visits Turn into a Sick or Chronic Disease Visit?
Sometimes, your annual Preventive Health Exam, Medicare Annual Wellness Visit, or Welcome to Medicare Visit can turn into a "Sick Visit".
During your visit, your provider may need to treat a new medical issue or a chronic problem that has changed. If that occurs, this part of the visit is called a Sick Visit and may result in additional services being billed to your insurance.
Most insurance companies will pay for Sick Visit evaluations, tests, and treatments, but your insurance plan may require you to pay a co-payment, deductible, and/or co-insurance payment for the Sick Visit, even when it is done during the same appointment as your Preventive Health Exam, Medicare Annual Wellness Visit, or Welcome to Medicare Visit.
Are Lab Tests for Disease Screening and Immunizations Covered During My Annual Health Visits?
Medicare and many commercial health insurance plans cover certain screening tests (such as cancer and cardiovascular disease screening) and immunizations. Specific coverage depends on your age and health insurance plan. Some tests and immunizations may not be covered at 100% and some may not be covered at all. In those cases you may be responsible for a co-insurance or deductible payment.
When Will I Have to Pay?
We will request your co-payment when you check in for a visit. We will send you a bill if there is any unpaid balance after we receive payment for your visit from your insurance company.
It is important that you understand your health insurance benefits, and we encourage you to contact your health insurance plan if you have any questions about what is included in your Preventive Health Exam, Medicare Annual Wellness Visit or Welcome to Medicare Visit, or about charges for Sick Visits, lab tests, immunizations and other services that are performed during your Preventive Health Exam, Medicare Annual Wellness or Welcome to Medicare Visit.
If Your Insurance Company Does Not Answer all of Your Questions, Please Contact Partners Patient Billing Solutions:
Mailing Address
Patient Billing Solutions
Partners HealthCare
399 Revolution Drive, Suite 410
Somerville, MA 02145–1462
Phone
(617) 726-3884
Monday–Friday, 8:00 AM to 4:30 PM
Email
patientbilling@partners.org
Web
www.partners.org/patientbilling 
Updated April 2019