Sugarloaf Pediatrics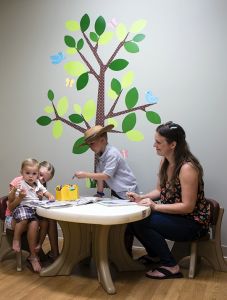 Since opening in 2009, Sugarloaf Pediatrics has provided compassionate, expert care for children in a warm and welcoming environment. The dedicated staff at Sugarloaf get to know young patients and their families, guiding each child toward optimal health and wellness in a friendly, personalized way. We deliver the kind of quality care we believe every child deserves.
Call 413-665-9111 for an appointment.
Health Care in South Deerfield: All Together Now
Sugarloaf Pediatrics invites you to discover the convenience of our shared location at 29 Elm Street. With the recent construction of this modern, spacious facility, Cooley Dickinson Hospital has created a single center for family medicine, pediatrics and lab services. The new facility is the home of:
This centralization also places these key services just next door to South Deerfield Rehabilitation Services, which continues to offer comprehensive physical and occupational therapy at 21B Elm Street.
Please review this important billing information prior to your visit: