3D Mammography &
Breast Tomosynthesis
Mammography is the best way to find breast cancer in its earliest stages, when a cure is most likely, the prognosis is better, and the treatment choices are greater. 3D mammography, also known as Breast Tomosynthesis, was pioneered at Massachusetts General Hospital and is the latest advancement in breast cancer screening, offering greater resolution and imaging detail, and in many cases leading to earlier cancer detection. Cooley Dickinson Hospital uses Hologic C-View 3D tomosynthesis technology to achieve greater accuracy, improved comfort and lower exposure to radiation.
---
Is it time for your mammogram?
To schedule an appointment in Northampton or Amherst, call 413-582-2200.
For Amherst-specific questions, call 413-253-8062.
---
About Cooley Dickinson's Mammography Program
Cooley Dickinson Hospital and Amherst Community Health Center's Mammography programs are fully accredited by the American College of Radiology and licensed in the Commonwealth of Massachusetts.
The American College of Radiology recommends yearly mammograms for women beginning at age 40. The American Cancer Society allows for women to choose yearly mammograms beginning at age 40, and recommends yearly mammograms from ages 45 to 54 and bi-annually or yearly for ages 55 and above. You may want to discuss with your ordering provider what is appropriate for you.
Breast cancer risk factors may include family or personal history of breast cancer; early menstrual onset/late onset of menopause; breast density; use of oral contraceptives; use of hormone replacement therapy and alcohol use (two or more drinks per day). For more information about prevention and early detection, visit www.cancer.org.
Massachusetts law requires any patient whose recent mammogram shows dense breast tissue to receive more information about what this means and where to find answers to additional questions. Patients may find more useful information at http://breast.massrad.org/.
Mammography Care Team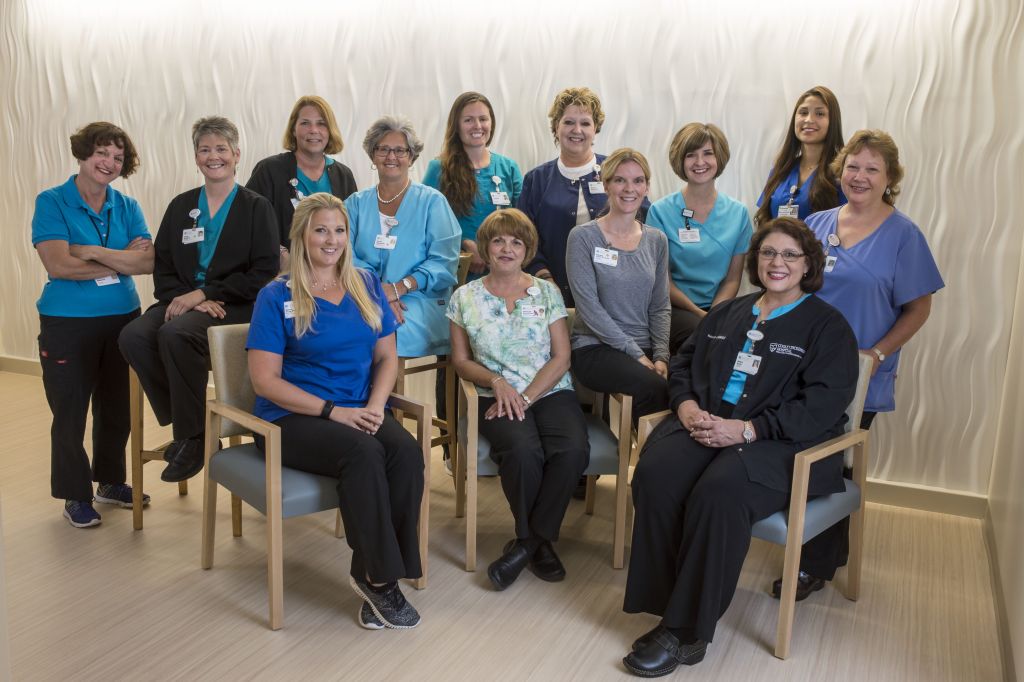 Cooley Dickinson's mammography teams provide care at both the Breast Center/Cooley Dickinson Hospital, and at our University Drive location in Amherst.
We provide mammograms to more than 9,000 Pioneer Valley residents each year at Cooley Dickinson Hospital and 4,000 residents at our Amherst location. Our new scheduling ability has allowed for reduced wait times, giving women quicker access to an important diagnostic test.
Mammograms are interpreted by board-certified radiologists. Each location has a valid license and certificate of inspection from the Department of Public Health.
What is 3D mammography?

more

3D mammography captures multiple slices of the breast in two different views. This more advanced diagnostic tool for early breast cancer detection is done in conjunction with a traditional 2D digital mammogram. During the 3D part of the exam, the X-ray arm sweeps in a slight arc over the patient's breast, taking multiple images of the breast from multiple angles. These arcs create a sequence of image slices that map the entire breast. At this time, 3D mammography is performed along with 2D imaging on our system. The additional 3D images make it possible for the radiologist to gain a better view and understanding of the patient's breast tissue.

What are the benefits of 3D mammography for patients?

Earlier, smaller, and more sensitive cancer diagnoses, fewer call-backs, and greater peace of mind. This technology is the best for the patient. Mammography remains the best tool for early screening detection of breast cancer. Studies indicate there is a 10 percent or greater improvement in diagnosis of breast cancer with Breast Tomosynthesis. In addition, 40 percent fewer women will need to return for a callback mammogram because the 3D imaging allows radiologists to more effectively analyze the breast tissue to exclude or confirm any abnormalities.

Cooley Dickinson employs Hologic 3D mammography machines and software that offer greater accuracy, less discomfort and lower exposure to radiation.

Learn More

What is 2D mammography?

more

With conventional 2D digital mammography, the radiologist views all of the breast tissue in one flat image. Since the breast is composed of pockets of dense tissue surrounded by fat, when X-rayed, it creates a composite image that can be difficult to analyze. The overlapping tissue in the image makes it difficult to see masses or be sure if a potential mass is real or a fake summation shadow, as well as other potentially subtle signs of early cancer.

Learn More