MRI
About Your MRI Appointment
What is an MRI?
Magnetic Resonance Imaging, or MRI, is one of the most advanced forms of medical diagnostic imaging. An MRI exam can be performed at Cooley Dickinson Hospital or Amherst Community Health Center, and usually lasts less than one hour.
MRI uses a strong magnetic field and radiofrequency waves to produce detailed images of your internal organs, muscles, connective tissue and central nervous system. It offers a non-invasive way to give your doctor information to make a diagnosis more quickly than past tests, procedures and exploratory surgeries, and can lead to early detection and treatment of disease or injury. MRI does not use ionizing radiation.
Planning for your MRI: Before your appointment
Confirm your appointment
We make every effort to confirm each appointment, but if you have not heard from us, or in the event you need to reschedule your visit, please call us at 413-582-5000. Please call at least 24 hours in advance of your scheduled appointment.
What to bring with you
If you've had imaging exams at another facility that may be pertinent to your scheduled MRI, such as for comparison, interval changes, etc. please bring them to your appointment.
Please bring your insurance information.
Wear comfortable clothing, such as a sweat suit without metal fasteners. Belts, zippers and even thread in clothing may contain metal that will disturb MRI signals, so we may ask you to change into a hospital gown if necessary.
A friend or family member is welcome to accompany you during your MRI exam, as long as they pass an MRI safety screening for metallic implants or objects.
What not to bring
Please leave metallic objects such as jewelry, watches and coins at home. The magnet can also erase the magnetic coding on your credit cards. Lockers with keys are available to secure your wallet and other personal belongings. Many cosmetics contain metallic substances as well; for that reason, please avoid using any make-up the day of the appointment.
About you: What we need to know
A few people cannot receive an MRI or may need special arrangements. Any of the following objects or conditions may be unsafe or interfere with your MRI. Please call the MRI Center if you have:
A cardiac pacemaker
A surgical clip, or any other metallic implant
Embedded metallic shrapnel
Any metallic chips or splinters in the eye
Or if you are:
Pregnant or think you might be
Over 500 pounds in weight
Wearing a trans-dermal medication patch
Claustrophobic
The results of your MRI scan
Cooley Dickinson radiologists will review and interpret your images. A written report will be sent to your doctor within 7 days following your scan. If you have questions about the results of your MRI scan, please contact your doctor.
At every step of the procedure, Cooley Dickinson's competent, friendly staff will make sure your visit as comfortable as possible and that your appointment goes smoothly. Our radiologists are board-certified by the American Board of Medical Specialties, and our MRI technologists and services are fully accredited and certified by national organizations that examine the quality of radiology services. Our medical professionals bring expertise and many years of experience to the specialized field of diagnostic imaging and our state-of-the-art technology provides exams of superior quality.
We want your MRI experience to be as comfortable as possible. If you have any questions prior to your procedure, please contact us.
---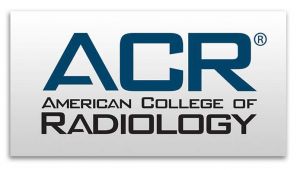 The American College of Radiology's Committee on MRI Accreditation has GRANTED ACCREDITATION to Cooley Dickinson Hospital's MRI unit through November 2022. Accreditation is granted to facilities that have met all of the testing criteria established by the ACR Committee on MRI Accreditation, including clinical image quality, MRI scanner performance, quality control and personnel qualifications. ACR Accreditation is recognized as the gold standard in medical imaging, and demonstrates to our patients, payers, and referring providers that we are committed to providing the safest and best quality care possible.