Your Journey to a Healthier Life Starts Here!
Introducing the Bariatric and Weight Management Program at Cooley Dickinson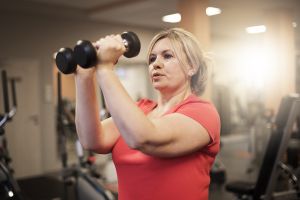 According to the Centers for Disease Control and Prevention, obesity is a common, serious, and costly disease. While obesity is often caused by poor eating and lack of exercise, it can also be impacted by underlying medical conditions, such as type 2 diabetes, and genetics.
When your weight is impacting your overall health and wellness, the Bariatric and Weight Management Program at Cooley Dickinson will support you in achieving a healthier life.
Proper weight management combined with weight loss surgery has been the only intervention shown to produce long term weight loss with reduction or resolution of many of the obesity-related medical problems.
REGISTER NOW FOR A FREE ONLINE (ZOOM) INFORMATION SESSION
Eat Less, Move More… Before Surgery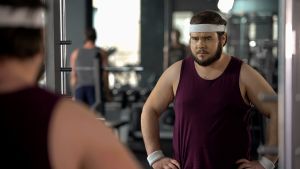 Eating less and moving more are lifestyle changes that must be made before weight loss surgery to demonstrate your commitment to the process. Think portion control, a balanced diet, and consistent exercise. Initially, an exercise program can be as simple as walking or doing chair exercises. Also, there are other factors that play a role in your weight such as sleep and stress.
Making these changes now – and developing new habits – is essential to your long-term success after your operation.
---
Dr. McMillian's Story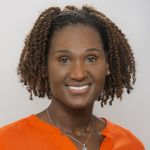 For Cooley Dickinson Bariatric Surgeon Ursula McMillian, MD, her work is personal. Her self-described history includes her own personal struggles with weight loss. She is not only an accomplished surgeon but was a patient who underwent weight loss surgery a decade ago, with lasting success. Dr. McMillian has helped hundreds of patients regain their lives through weight loss and lifestyle management.
---
PATIENT TESTIMONIAL:

Becky Masi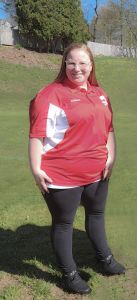 It's been nearly eight weeks since Rebecca "Becky" Masi, a busy mom, wife and practice manager at Cooley Dickinson Medical Group, underwent weight loss surgery at Cooley Dickinson Hospital. Since the birth of her first child more than a decade ago, Becky, age 31, has struggled with what she calls "yo-yoing weight."
In 2009, Becky began working as a receptionist and medical biller at a surgical practice in Springfield. There, she met dozens of patients like her who had embarked on their own weight loss journeys. Some succeeded, other did not.
At the time, Becky thought she could shed the pounds on her own; she tried dieting and medically supervised weight loss. She tried to eat better and exercise.
Yet her family history of obesity, coupled with her metabolism, hindered her best efforts to lose weight. At her heaviest, Becky weighed 216 pounds. She was discouraged and frustrated.
Wanting to change her habits and lead a healthier life motivated Becky to pursue sleeve gastrectomy surgery. Despite previous setbacks, Becky made a commitment last May to shed 90–lbs from her five-foot frame. Below, Becky tells her story in her own words.
Trying to Go it Alone
For a lot of years, I thought I could lose weight on my own. I tried weight loss medications and exercise; I tried eating better and got more and more discouraged. My genetic make-up, being genetically pre-disposed to obesity and my hormones: all of those things worked against my dieting and exercise efforts and trying to get down to an ideal weight.
Last May, I decided sleeve gastrectomy surgery was going to be my journey to a healthier me. I met with my primary care doctor and bariatric surgeon Dr. McMillian.
You want to default back to your old ways
Over the years, I've talked to a lot of patients about weight loss surgery and the journey that goes with it. Some people think this is a lot easier than what it is; I've seen patients drop out of the program and fall off. It's really a mental struggle. You want to default back to your old ways. Subconsciously, it is human nature to revert back to your comfort zone. So, you need to be headstrong, and just make the decision and go full steam ahead.
My outlook on my weight finally changed when I made the decision to have surgery. I knew I was ready to start on this journey! Because I was required to take specific actions, like committing to an exercise routine and losing a specific amount of weight before surgery, I was truly getting into the mindset of weight loss. It is a lifestyle change for sure.
Putting myself first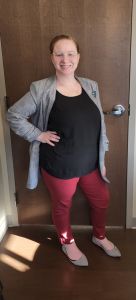 I had put everyone first but me, but I soon realized that if I put in the work for myself, I would be better for my husband, my kids, and that I'd be a better employee and a better manager to my staff.
Your life will really change. It's only a short time that you will have the mental struggle. See it through. Your strength will win out. There will be a little bit of time when your diet consists of shakes; you will be able to eat real food again.
Patients think they will be drinking shakes for the rest of their lives, and that they will not be able to eat. After weight loss surgery, you will be eating in moderation, and you will be making better choices of what you eat.
Better choices for a healthier life
Bariatric surgery is just a tool; it's not the cure-all, fix-all. Making those better choices will lead you into consistently making better choices. And when you do, you are improving your health. You will get through it, and you will be ok!