Holiday Hours Notice: Southampton Urgent Care Will Close at 6 PM on Dec. 24th and will reopen on Dec. 26th.
---
COVID-19 UPDATE: Anyone seeking care for non-respiratory illness or non-emergency injuries can be seen at the Cooley Dickinson Urgent Care in Amherst. If you are experiencing any respiratory symptoms or are concerned that you may have COVID-19, please call your primary care provider for guidance. If you do not have a primary care provider, please call the Cooley Dickinson Community Call Center at 888-554-4234 
for assistance.
---
Urgent Care in Southampton
Cooley Dickinson now offers Urgent Care and Occupational Medicine services in a new location at the Big Y Plaza, Route 10, on the Easthampton/Southampton line. Residents of Easthampton, Southampton, Westhampton and other nearby communities now have access to urgent care close to where they live, play and work.
With daytime, evening and weekend hours, the new urgent care center treats non-life-threatening minor illnesses and injuries; no appointment is necessary.
Cooley Dickinson Urgent Care offers virtual visits for treatment of non-life-threatening illnesses.
CLICK HERE TO LEARN MORE ABOUT VIRTUAL VISITS
---
Cooley Dickinson Urgent Care serves community members ages 18 months and up. Onsite radiology services are available. Patients can also walk in to the Lab Service Center, conveniently located within Urgent Care, with a signed order or referral for lab studies and blood draws.
Our experienced caregivers diagnose and treat an array of medical problems, including: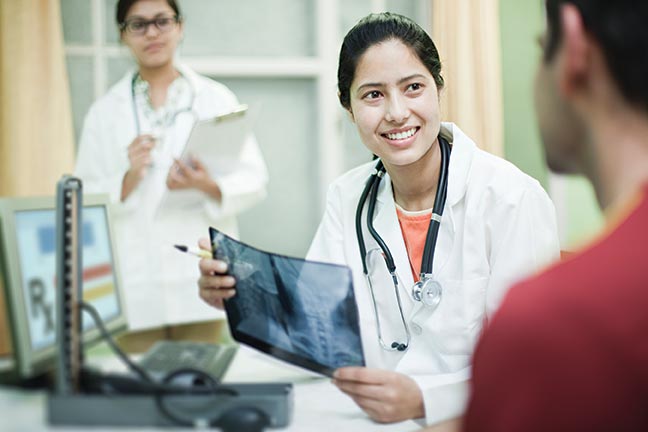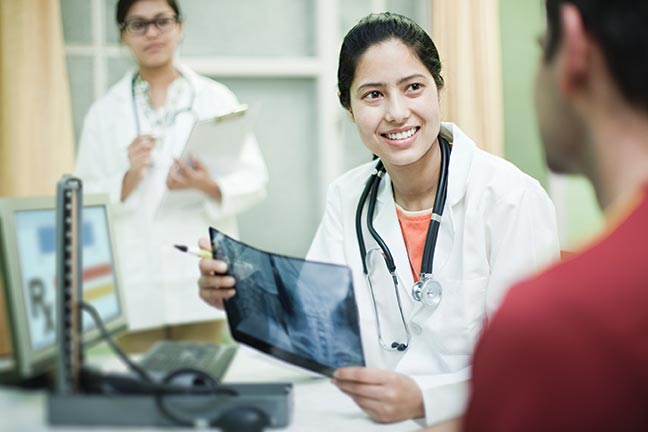 Cuts/minor lacerations
Sutures/suture removal
Minor burns
Ear and eye infections
Urinary tract infections
Rashes
Strains/sprains
Minor fractures
Incision and drainage of abscesses
Sports and camp physicals
In addition, Cooley Dickinson Urgent Care also offers routine health care services such as sports and camp physicals and access to Occupational Medicine services, including DOT physicals and drug screening exams. For more information, call 413-527-1105
Insurance: Cooley Dickinson Health Care is contracted with most major insurance companies. Please check with your carrier to determine whether a referral or preauthorization is required.
---
Safe Care Protocols: What to Expect When You Visit
Read/print/download this information sheet that explains what to expect when you visit us, and how our staff are prepared to welcome you while keeping you safe.