VNA & Hospice offers a variety of bereavement support programs for youth and adults.
Youth Groups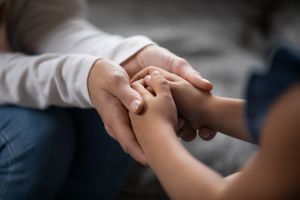 The Garden: A Center for Grieving Children and Teens
The Garden provides support to grieving young people ages 5-18, and their families following the death of someone close, including parents, siblings, other family members, or friends. We have an on-site program for the whole family and support area schools with our outreach program. There are no limits on how, where, or when the death occurred.
Our aim is to give grieving young people a safe place to share, remember and connect with others who are also grieving.
For more information, call us at 413-727-5749.
Adult Groups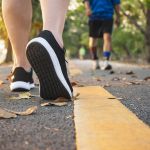 An in-person, drop-in Walking Group for bereaved adults that takes place at Childs Park in Northampton. This group aims to meet on the 2nd and 4th Fridays of each month from 10:30 – 11:30 am. The next group meets on Friday, December 8. These walks are weather-dependent. After a brief welcome, bereaved adults walk, share, and connect around their grief experience. Please keep in mind that this is a walk where we intend to walk at the pace of our slowest walker(s) and isn't meant for a cardio workout.
For location and date information, call 413-727-5749.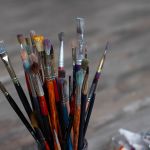 Expressive Bereavement Arts Group
This virtual, drop-in Expressive Arts Group for bereaved adults meets monthly on the last Tuesday from 5 – 6:30 pm. The next group meets on Tuesday, January 30, 2024. 
This group offers a safe space for each participant to work on a collage aimed at supporting their grief journey using the prompts provided. Recognizing that the word "ART" can be scary for some, this group isn't about what is made, but instead about one's individual and unique process. Following a short work session, time is allowed for sharing.
Supplies needed include note card-sized paper, magazines, glue, and scissors. Other items and mementos can be used as well. Adults only and free of charge.
For Zoom link and more information, call 413-727-5749.
A virtual, drop-in bereavement book group for bereaved adults meets every other month on the 2nd Wednesday from 5:30-7 pm.  We discuss, share highlights, and comment on a book connected to grief and loss. Books are chosen at the end of each group. Adults only and free of charge. The next book group meets on Wednesday, February 14, 2024, with the next book being Moving On Doesn't Mean Letting Go: A Modern Guide to Navigating Loss by Gina Moffa.
Upcoming books will be:
For Zoom link and more information, call 413-727-5749.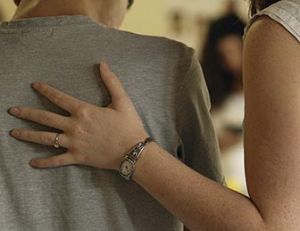 Grief Support Group
This in-person support group for bereaved adults meets weekly on Wednesday evenings from 5:30 – 7 pm in 8-week sessions. The group consists of 5-10 participants and includes a mix of journaling, sharing, grief education, and learning coping skills. The group meets at 168 Industrial Drive, in Northampton. There is a required intake and commitment to schedule. Free of charge. 
Call 413-727-5749 for schedule and intake.
NOTE – For the drop-in groups, there is an email that goes out ahead of each group meeting. If you would like to be on the email list for any particular group(s), please call or email Shelly at 413-727-5749 or slenn@cooleydickinson.org.