Sept. 12, 2020: Document Shred/Equipment Disposal Day
Do you have sensitive personal documents or old equipment that you would like disposed of? If so, bring them to Cooley Dickinson VNA & Hospice on Saturday, Sept. 12 between 9 and 11 am. The Wealth Transition Collective invites the public to an equipment and document shredding day which will benefit the VNA & Hospice.
Examples of acceptable items are:
Computer hard drives
Electronic storage media
DVDs, CDs
Videotapes
Software
Misprints or reruns, excess printing
Defective or off-spec products
Credit, debit cards, or checks
Packaging• tickets or stamps
X-rays
Drivers' licenses
First come, first served, until the truck is full or until 11 am – whichever comes first. $10 donation for equipment and a $5 donation for paper will benefit the Cooley Dickinson VNA & Hospice.
Document Shred/Equipment Disposal Day
When: Saturday, Sept. 12, 9 – 11 am
Where: Cooley Dickinson VNA & Hospice, 168 Industrial Drive, Northampton
---
Important Update: 8th Annual Hospice 5K Meadows Run
This year has been, in a word, unprecedented.
And through all the uncertainty in the world, the generosity and support of our community has been especially meaningful. Without which, Cooley Dickinson VNA & Hospice would not be the strong health care provider we are today. The support of our community has truly enabled us to provide uninterrupted, compassionate, high quality care through this pandemic.
2020 was to mark the 8th year of our annual Hospice Meadows Run.  Past supporters and participants have helped us to provide critical services to patients in need of end-of-life care; and to their families in need of healing.
This year, out of respect for our community, our runners, walkers, and volunteers, and given state guidelines surrounding events, we have made the difficult decision to cancel the 2020 Hospice Meadows Run.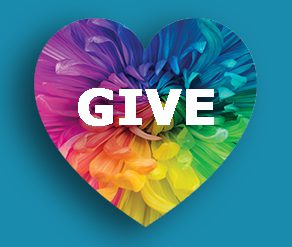 Even without the event, the critical work of VNA & Hospice still needs your help. Please consider making a gift of $30 (our typical registration fee), or an amount that speaks to you. You may make the gift in honor or memory of a loved one, or to support our work in this community. Work that remains in demand, 24 hours a day, 365 days a year.
Every gift made strengthens the bereavement programming that is available to everyone in our community. From providing compassionate end-of-life care to patients and their loved ones, to grief counseling for teens and children who have experienced the death of someone important to them, your generosity makes a difference.
VNA & Hospice relies on the support of our community to ensure continued access to the exceptional care that we provide to our patients throughout the Pioneer Valley. And this year, more than ever, we need your help.