The Garden provides support to grieving young people ages 5-18, and their families following the death of someone close, including parents, siblings, other family members, or friends. We have an on-site program for the whole family, and support area schools with our outreach program. There are no limits on how, where, or when the death occurred.
Our aim is to give grieving young people a safe place to share, remember and connect with others who are also grieving.
For more information, call us at 413-727-5749.
To learn more about The Garden, contact Shelly Bathe Lenn at The Garden at (413) 727 5749 or email us HERE.
If you're interested in volunteer opportunities at The Garden, click HERE to download an application.
Follow us on our Facebook page where we are updating our page with information and links for supporting grieving youth and their families.
---
VIDEO: Shelly and Dr. Jonathan Schwab discuss ways to share a grieving process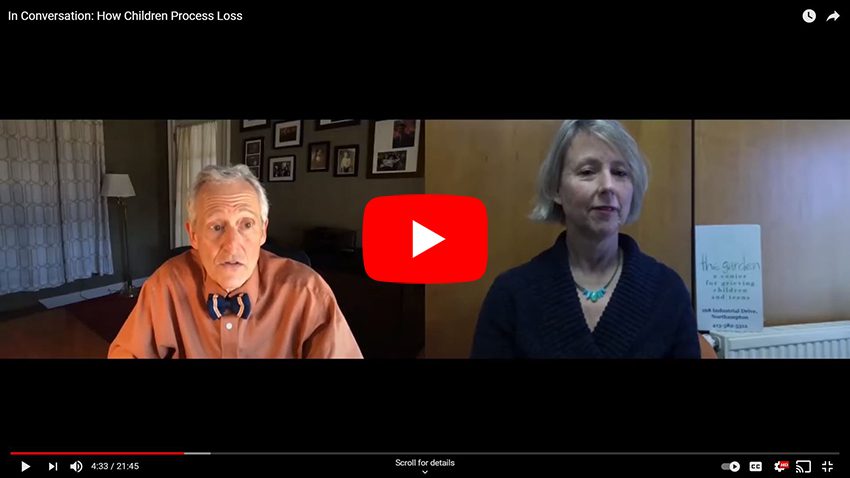 ---

Give to the Garden
The Garden relies on the generosity of our donors to continue providing services to grieving children and teens.
---