Art

with

Heart
The Garden: A Center for Grieving Children and Teens – a program of Cooley Dickinson VNA & Hospice proudly presents Art with Heart. Local artists will work with grieving kids ages 5-18 from across western Mass. and make Art with Heart. We believe in reinforcing the connection between the head, heart, and hand to help people express their feelings around grief.
The artwork made in this unique program will serve as a "container" for one's feelings that arise. Artists will lead small-group sessions teaching kids their art medium.
All artwork created will be shown throughout western Massachusetts, beginning in July, in different venues throughout 2022 and 2023. Please see the schedule below and check back regularly as we hope to add more exhibit locations throughout the year.
Art with Heart's Remaining Exhibit and Reception:
Northampton Center for the Arts, 33 Hawley Street, Northampton – June 2023 with a 25th Anniversary Celebration for The Garden on Friday, June 9, at 5 pm
To get involved with Art with Heart, or learn more please contact Shelly Bathe Lenn at 413-727-5749 or by email at slenn@cooleydickinson.org
Meet our Artists
Christine Southworth

Christine Southworth has been a nurse for over 25 years and found that creative play with expressive arts can be the best medicine for enhancing emotional and physical wellbeing. In 2011, she discovered Salve Regina University's Expressive Arts Institute and saw a way to combine her passion for wellness with expressive art to help people relax and heal and also process her own grieving. She has a nursing degree from Holyoke Community College and earned a degree in Health and Wellness Promotion from UMASS. She obtained a graduate certificate in the Practical Applications for Expressive and Creative Arts from Salve Regina University and completed a summer intensive at the University of Buffalo in Arts in Healthcare.
Some of her clients include; Mass Housing and Hartford Hospital's Arts for Healing program. She has done workshops for Rick's Place, The Garden, The Cancer Connection, and The Cancer House for Hope. She also has a studio in Southampton where she creates playful, creative workshops for individuals and groups.
Omarthan Clarke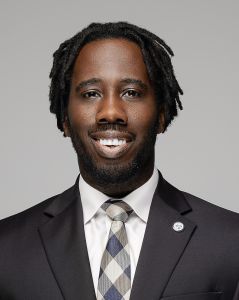 Omarthan Clarke is the Assistant Director for Diversity, Inclusion, and Equal Opportunity at Worcester State University and Founder of Clarke Services, LLC. Clarke Services is an arts and advocacy firm which focuses on utilizing critical creative measures to address targeted goals for individual and communal transformation. As an artist, educator and consultant, Omarthan produces artwork that fosters discourse through an emphasis on counter-narratives and culture. Passionate about uplift and social justice, he also serves as an anti-bias workshop facilitator for the Anti-Defamation League, and has facilitated Touchstone Journey programming through A Window Between Worlds with youth and adults nation-wide.
Barbara Neulinger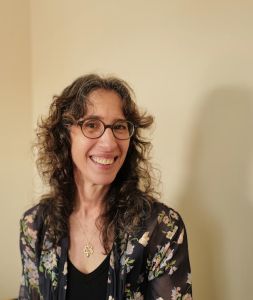 Barbara is a painter, color consultant, and art educator. She grew up in Queens, NY, and earned her BS from Skidmore College and her MFA in painting from Indiana University. She has exhibited internationally, nationally, and locally. Barbara has taught art at the college level and led classes and workshops for adults. As the Art Teacher at the Montessori School of Northampton, she teaches art to toddlers through middle school students. As a Color Consultant, Barbara works with clients to help them find beautiful color solutions for their homes and places of work.
Frankie Borrero

Frankie Borrero suffered a traumatic brain injury in 2013 that turned his life upside down but resulted in rekindling a desire to create deeply personal and compelling artworks. Frankie grew up in a difficult household and as a child used art as a means of escape. Although he was talented in art he pursued dentistry and trained in his academic career. All this changed in 2015 when he was involved in an accident that resulted in a coma and being placed on life support. He's been told by numerous neurologists that his steady and enhanced creativity since the accident is nothing short of miraculous. He still struggles with memory retention and coordination due to the right side of the brain but works incredibly hard to move forward. Frankie is grateful for the second chance he's been given to produce artwork alongside his family and friends.
Susan Marie Foley and Michael Tillyer
Susan and Michael have partnered on many people projects that involve creative and emotional lifting experiences and their projects have offered delight to adults and children over the years. Currently, they are the co-directors of the Anchor House of Artists, the New England Visionary Artists Museum in Northampton, Massachusetts.
Carol Ostberg
Carol has been painting colorful designs on furniture for over twenty years. Carol's art practice has expanded to include painted and multimedia ornaments, tabletop sculptures, illustrations, and painted canvases. Influenced by vivid color and eclectic patterns, Carol's work often presents as a quilted patchwork of painted designs.
Carol has undergraduate and graduate degrees in education from Smith College. She is a retired first grade and preschool teacher, a mother of two grown sons, avid gardener, and is always inspired by color, pattern, and design.
Sharona Color
Sharona is an Easthampton-based artist and community activator. She uses mesmerizing colors to capture fleeting moments of awe in life. Her work seeks to bring people from vastly different life experiences together by playfully acknowledging the deep inner feelings that we all face. Sharona's work ranges from small paintings to large-scale murals. She has created colorful murals both locally and as far as Vietnam, Laos, and India. All her work begins with experimentation and play – from there, she lets color lead the way. She believes that everyone is an artist, and she is committed to helping people unblock their creativity. Sharona runs a collective studio space in Easthampton called The Color Collaborative. The Color Collaborative hosts a weekly co-working program for local artists, as well as educational arts programming for artists of all ages.